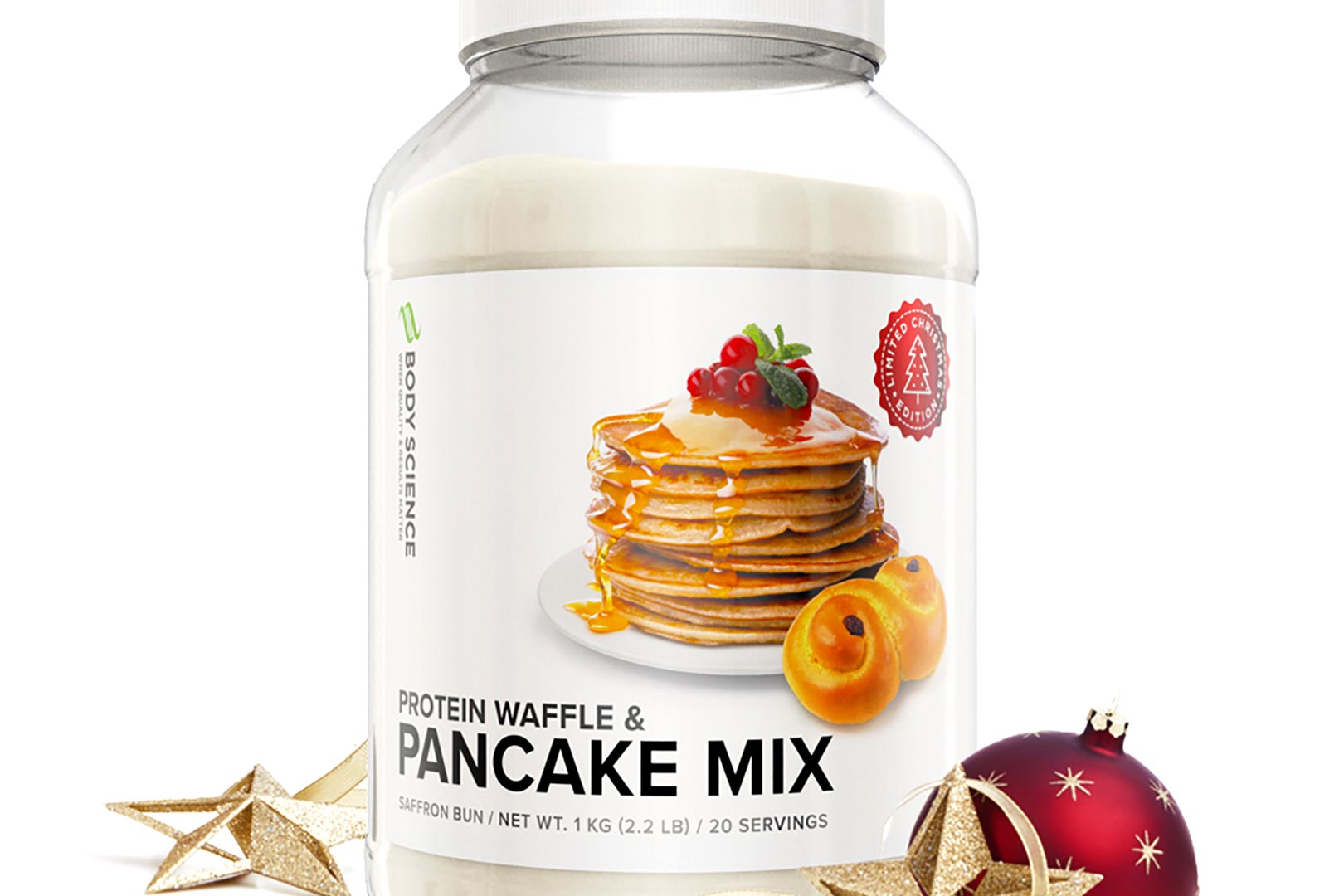 Body Science is another house brand from the reliable Swedish retailer MM Sports, similar to the International Brand Of The Year nominee Viking Power, although the Body Science family is not quite as advanced. For the festive holiday season, the brand has crafted a couple of special edition tastes for two of Body Science's popular supplements, both of them protein-based items in the flagship protein powder Whey 100% and the functional protein baking formula, Protein Waffle and Pancake Mix.
The flavors Body Science has created for the season of giving the classic Christmas cookie Gingerbread for Whey 100%, providing its usual nutrition balance of 23g of protein, 1.5g of carbohydrates, 2g of fat, and 116 calories. As for Protein Waffle and Pancake Mix, the taste is Saffron Bun, inspired by the Swedish treat of the same name, featuring a saffron spice taste. It combines the flavor and functional product, designed to be turned into waffles or pancakes with 15g of protein and a high 174 calories.
Both of Body Science's Christmassy flavor creations, Gingerbread Whey 100% and Saffron Bun Protein Waffle and Pancake Mix, are available for purchase directly through the umbrella company, MM Sports' online store at mmsports.se priced at 259 SEK (24.45 USD) and 239 SEK (22.56 USD), respectively.