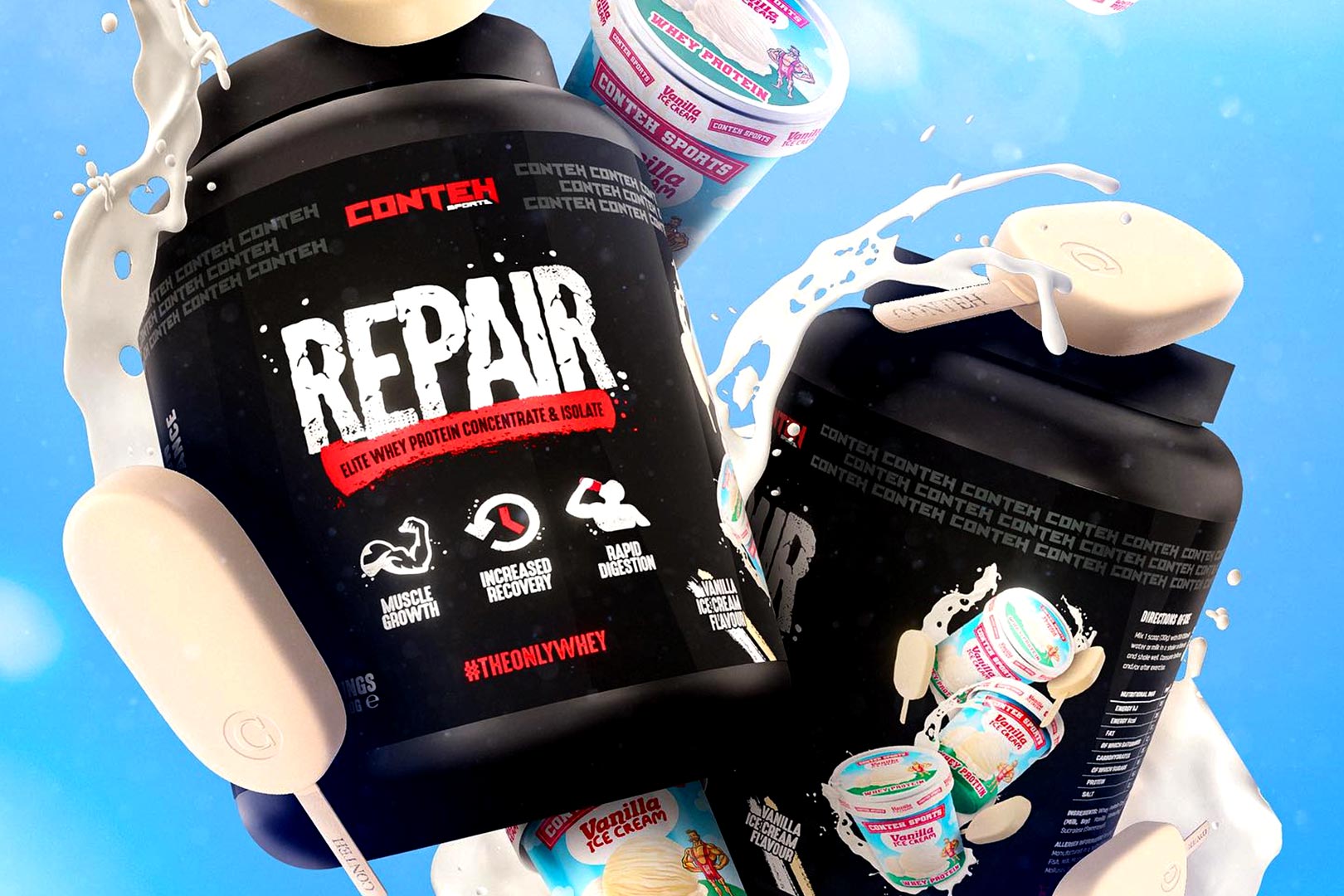 After several postings of bits and pieces here and there, the complete reveal and release of Conteh Sports' second-ever protein powder is here with the blend-style supplement Repair Whey Protein. This is separate and a bit more premium than the UK brand's original entry into the saturated space with True Whey, which relied entirely on whey concentrate to provide its reasonable 20g of protein and sub-100 calories per serving.
Conteh Sports' Repair Whey Protein blends whey isolate and concentrate for its 20g of protein a serving, alongside rather high carbohydrates at 6g, or about 7.5g if you scale your serving for 25g of protein, most of that is sugar, under a gram of fat, and calorie count of 108. For those interested in the specifics of the blend, isolate is second on the supplement's list of ingredients, meaning more of the protein comes from concentrate than isolate.
As mentioned, Conteh Sports has officially launched its blend-style protein powder, Repair Whey Protein, this week, making it available for purchase directly through its online store at £49.99 (62.27 USD), which is high, but that is for a suitably large 4lb tub of the supplement. The product is actually pretty good value at that price and size, and it has four flavors in Triple Chocolate, Vanilla Ice Cream, Caramel Biscuit, and Salted Caramel.