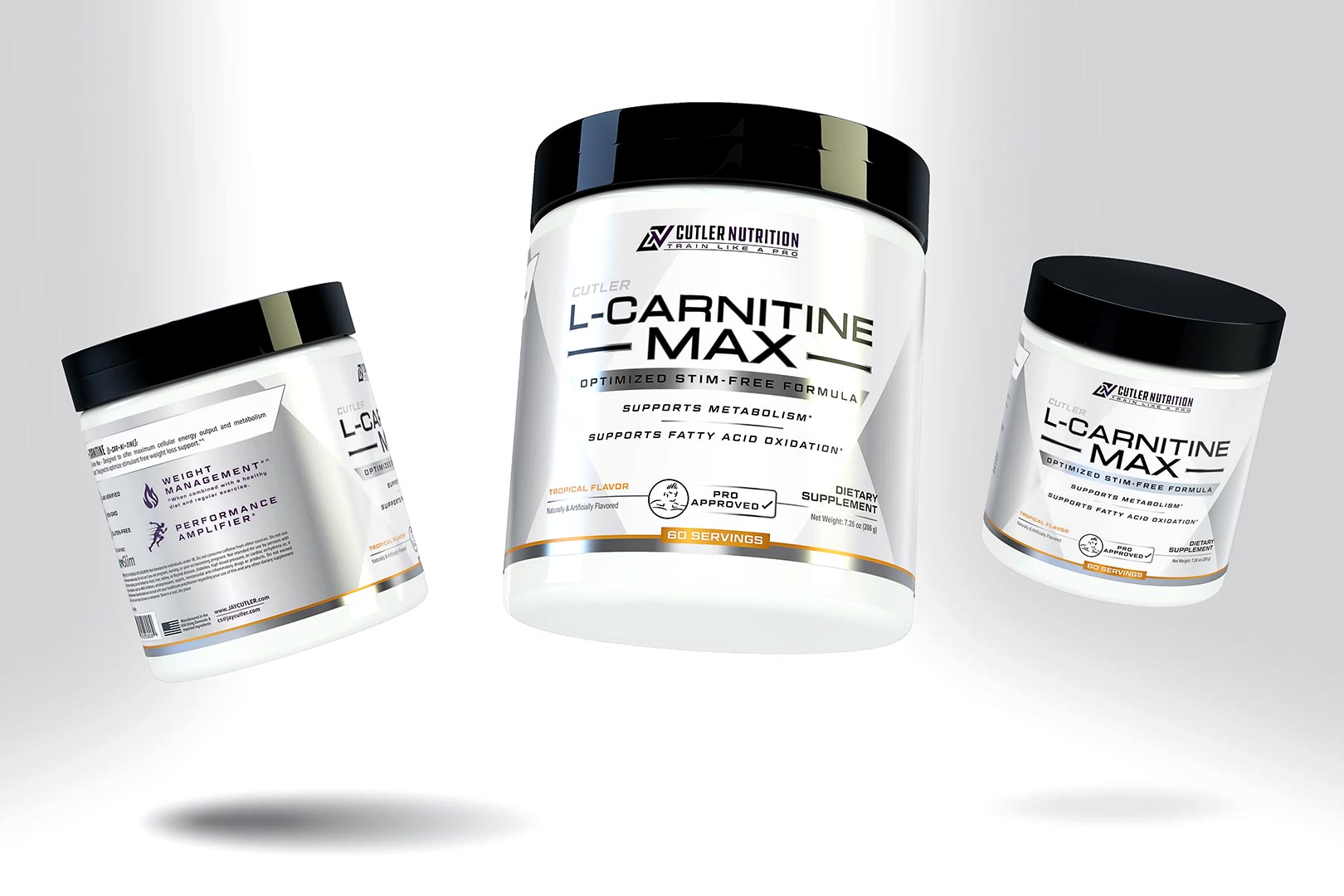 We just saw Jay Cutler's brand, Cutler Nutrition, release a simple, standalone supplement in L-Citrulline, a bulk tub of unflavored citrulline commonly used in pre-workouts to elevate and enhance muscle pumps. The signature line of products has chased that up with another almost standalone competitor named L-Carnitine Max, although despite the prominence of carnitine in the name, there is a fair amount more to the supplement.
Cutler Nutrition's L-Carnitine Max does indeed feature a good amount of its title ingredient, with 1.5g of carnitine tartrate in each of its 60 servings. Alongside that is a selection of B vitamins, 200mcg of chromium, and 125mg of the premium and proven weight loss-supporting InnoSlim. The brand does say you can have up to two servings a day, and with 60 a tub, it'll still last you a typical month and bump the dosages up to a solid 3g of carnitine tartrate and the highly effective amount of InnoSlim at 250mg.
L-Carnitine Max will cost you $34.99 directly through Cutler Nutrition's online store, and again, that's for a tub of 60 servings or 30 if you decide to double up for the maximum of two servings a day or at one time. The supplement comes in the one Tropical flavor, and while you may want to get in and grab L-Carnitine Max as soon as possible, Black Friday is right around the corner, where you'll undoubtedly be able to get it at a good discount.