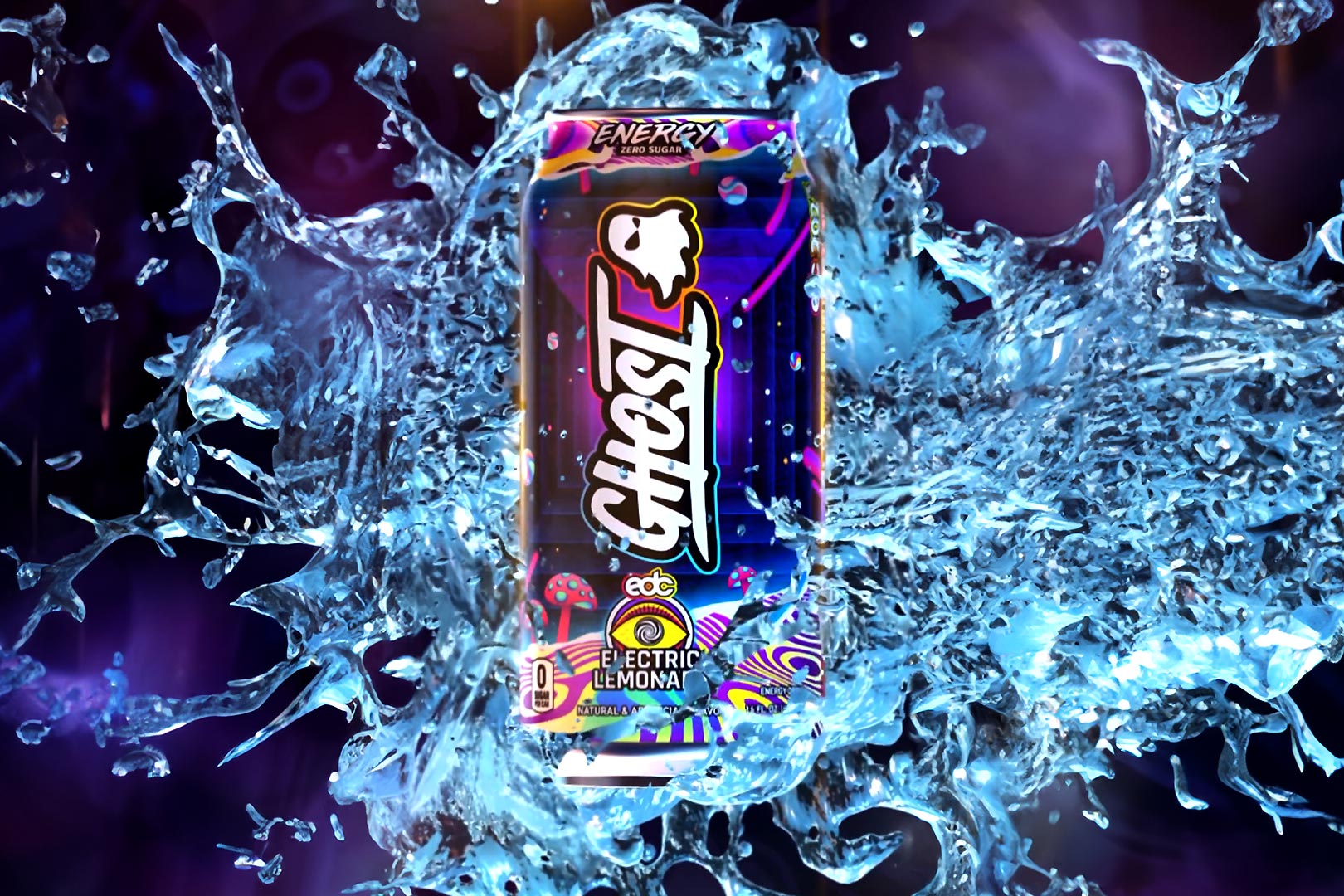 Ghost has blown up the menu of its highly successful Ghost Energy Drink, now offering a double-digit flavor count, including the likes of FaZe Pop, Orange Cream, and our favorite, the incredibly on-point Warheads Sour Green Apple. Over the past year or so, the sports nutrition company has gotten even more creative and done a few special edition reskins, where it's taken already available flavors and given them limited-time looks.
One of those stand-out reskins from Ghost for the Ghost Energy Drink was the eye-catching version put together specifically for and in support of the Electric Daisy Festival in Las Vegas a few months ago in May at the Las Vegas Motor Speedway. What made that one different was its flavor was something new called Wide Awake Watermelon, separate from the authentic Warheads Sour Watermelon, and for EDC this weekend in Orlando, Ghost has done that once again in a flavor named Electric Lemonade.
We're guessing the EDC Orlando edition Electric Lemonade Ghost Energy Drink is probably similar to another flavor that's already on the beverage's menu with a notable tweak or change, similar to how Wide Awake Watermelon was similar to something but confirmed as separate. As mentioned, the Orlando edition of EDC is taking place this weekend at Tinker Field, from tomorrow through to Sunday, and if you want to get your hands on Electric Lemonade, you will need to be in attendance.