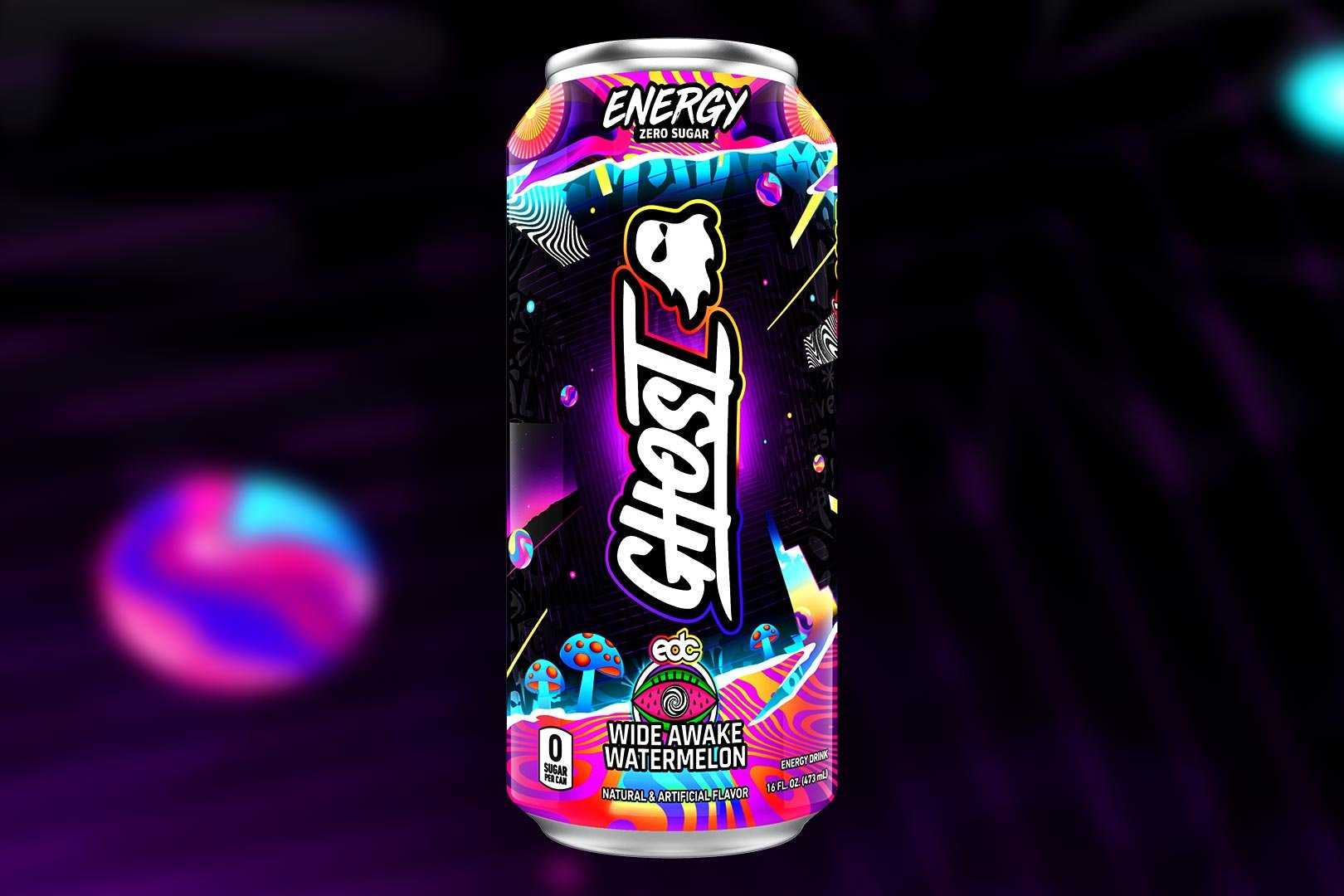 Ghost has had an absolutely massive week, and it's not ending anytime soon, as this weekend, the Electric Daisy Carnival or EDC for 2023, is taking place in Las Vegas. That music festival is marking the beginning of the original lifestyle supplement company's multi-year partnership with Insomniac, the organizer of EDC, where Ghost is the exclusive energy drink provider for all of its events, which will involve limited edition flavors.
Alongside the partnership announcement between Ghost, Insomniac, and EDC, a special edition flavor of Ghost Energy was announced named Wide Awake Watermelon, as well as a smaller 8.4oz version of the beverage, with exactly half of the active ingredients of the original 16oz. Since news of Wide Awake Watermelon Ghost Energy surfaced, we've received questions from fans asking if this is a reskin or a completely new flavor.
We eventually became curious ourselves as to whether or not the limited-time product exclusive to EDC is a whole new taste experience or just Ghost's already available Warheads Sour Watermelon with a different label. We reached out and got an answer, and it turns out Wide Awake Watermelon Ghost Energy is not the same, although it is similar, with the brand referring to it as some sort of spin on Warheads Sour Watermelon.
Basically, if you're a fan of Ghost Energy or just energy drinks in general and endeavor to get your hands on and try every flavor of the beverage, Wide Awake Watermelon does have some familiarity, but at the end of the day, it is a different watermelon experience, separate from the authentic Sour Watermelon put together in partnership with Warheads candy.