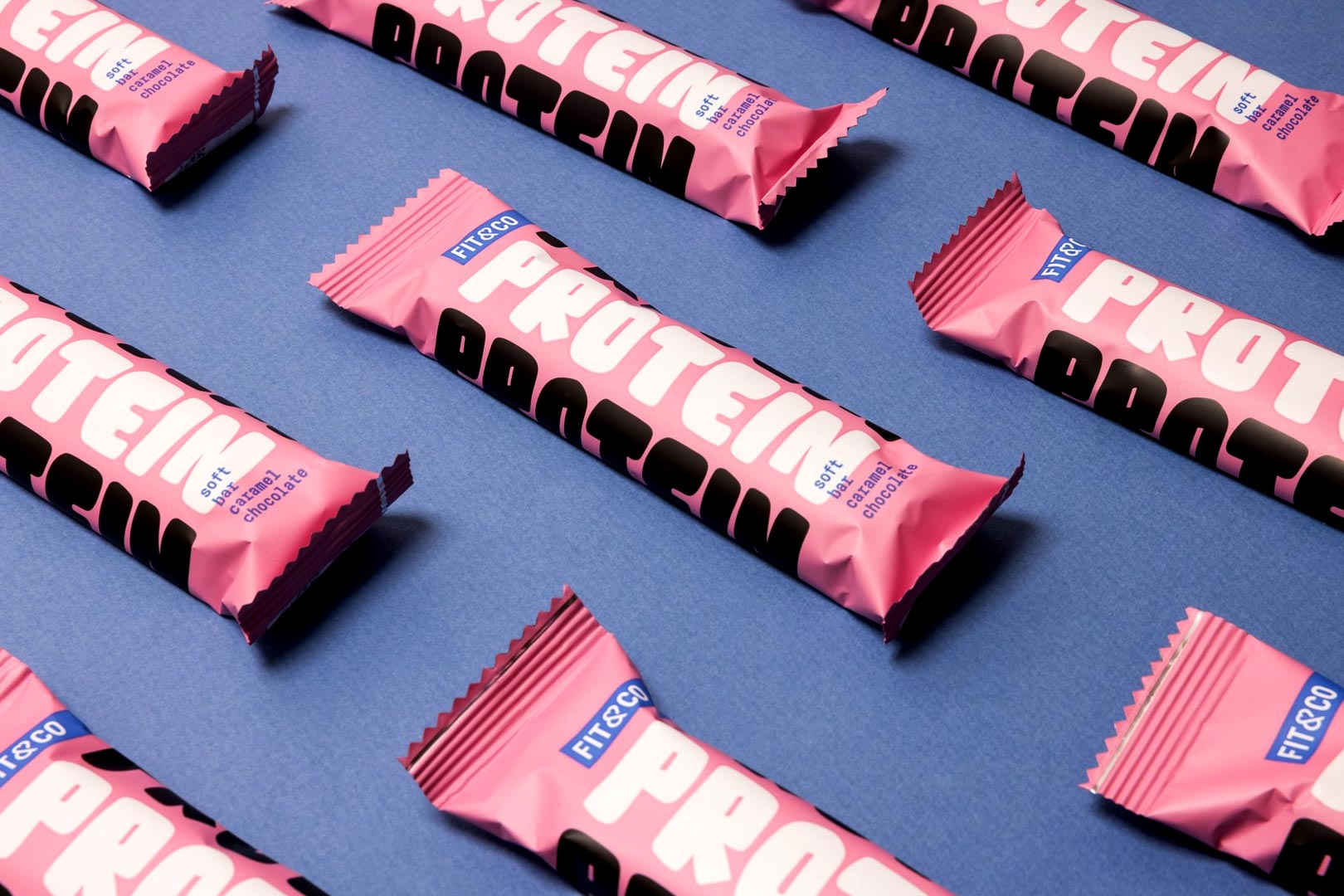 Fit & Co is a fresh, new, functional food company in Europe that is aiming to give the industry an unmatchable combination of affordability, availability, and deliciousness. Generally, you pay a premium for something that delivers on both fronts with top-rated taste and, of course, nutrition that fills the gap of a snack or light meal. Again, Fit & Co is looking to cover you on all fronts, and it has two products to start.
The Fit & Co family consists of the Crunch Bar, featuring a fudgy base, smooth core across the top, surrounded by crispy pieces of protein, and wrapped in milk chocolate. The other entry from the newcomer is the Soft Bar, featuring a soft and crumbly base, a gooey, flavorful layer nestled on top, and, again, covered in chocolate. Fit & Co is definitely new to the industry, and its variety of flavors reflects that as the products have one option each.
The crispy piece-covered Fit & Co Crunch Protein Bar comes in Hazelnut Chocolate, providing 18g of protein a piece, a low 5g of fat, 17g of carbohydrates with only a gram of that sugar, and a point under 200 calories. The Soft Protein bar has that classic dessert blend of Caramel Chocolate with a slightly lower 16g of protein, 6g of fat, 18g of carbohydrates, 2g of sugar, and two points under 200 calories at 198.
The sports nutrition distribution giant Prometeus is taking care of the retail presence and availability in Europe, and with that power, you can expect Fit & Co and its Crunch Protein Bar and Soft Protein Bar to show up all across the European region. There aren't many stockists carrying the product yet, but with that goal of delivering price and taste, if it does indeed stay true to its word, that limited availability won't be the case for much longer.