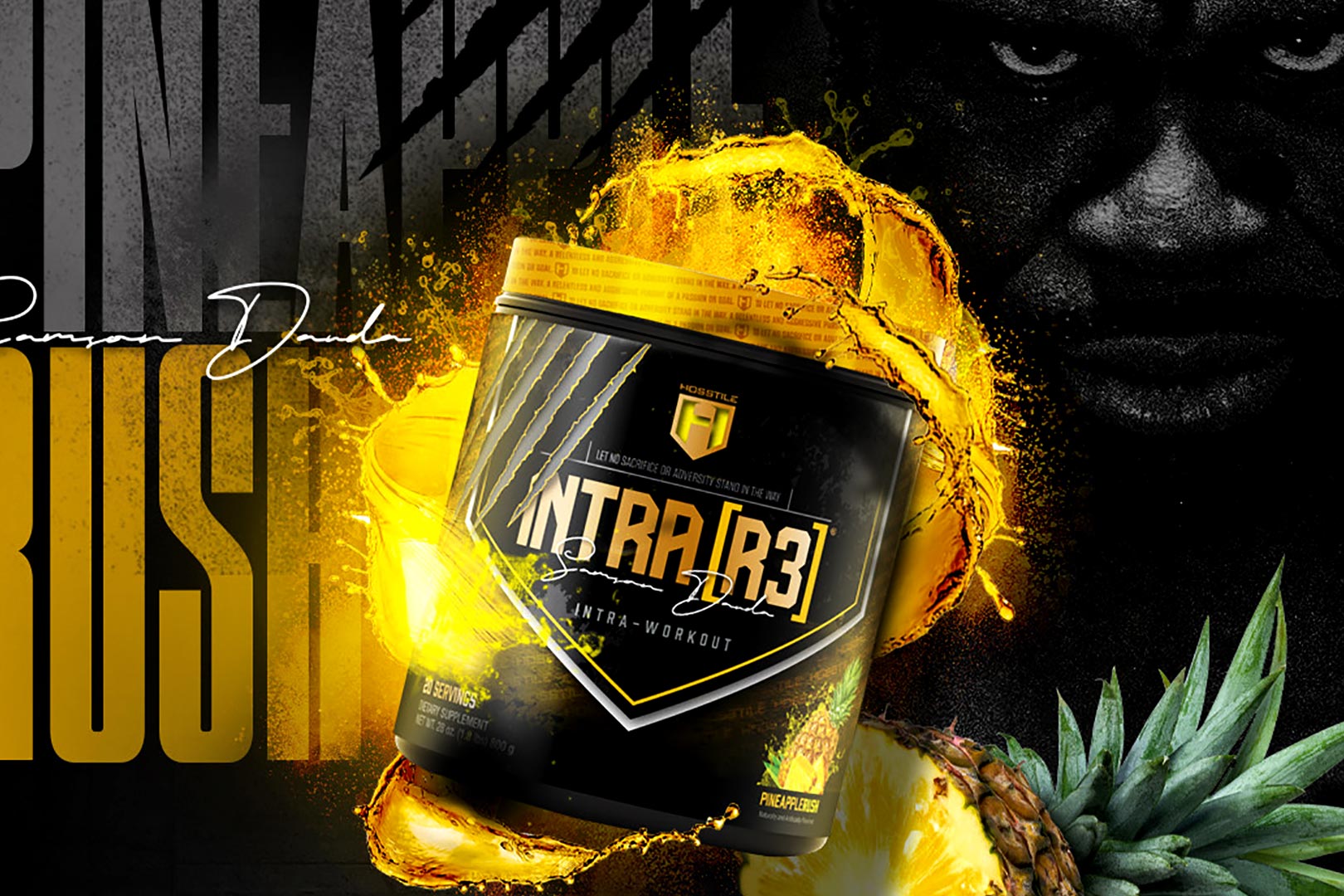 Leading up to this year's Olympia Weekend, where the annual Olympia Expo went down and the prestigious Mr. Olympia competition, Fouad Abiad's Hosstile released a special edition flavor of its pump-powering stimulant-free pre-workout Bloodshot, in partnership with Samson Dauda. Samson actually competed in the Olympia this year and took home an impressive third place, beating his sixth-place finish at last year's event.
Following his outstanding showing at the 2023 edition of the Mr. Olympia competition, Hosstile has released a second product in partnership with Samson Dauda, and like the first, it is a special edition flavor of one of its already available supplements. This time around, Hosstile and Samson have created a refreshing new taste for the intra-workout Intra R3 in Pineapple Rush, featuring all nine EAAs and PeakO2 for performance.
Hosstile has gone the extra mile on the label design for Samson Dauda's Pineapple Rush Intra R3, as it did for the Roarin' Grape Bloodshot, putting claw marks on the front and covering it in gold accents, helping it stand out from the other options of Intra R3. You can get the second Samson collaboration directly from Hosstile's online store at $45.99 for a tub of 20 servings, which is enough for a typical month at five times a week.