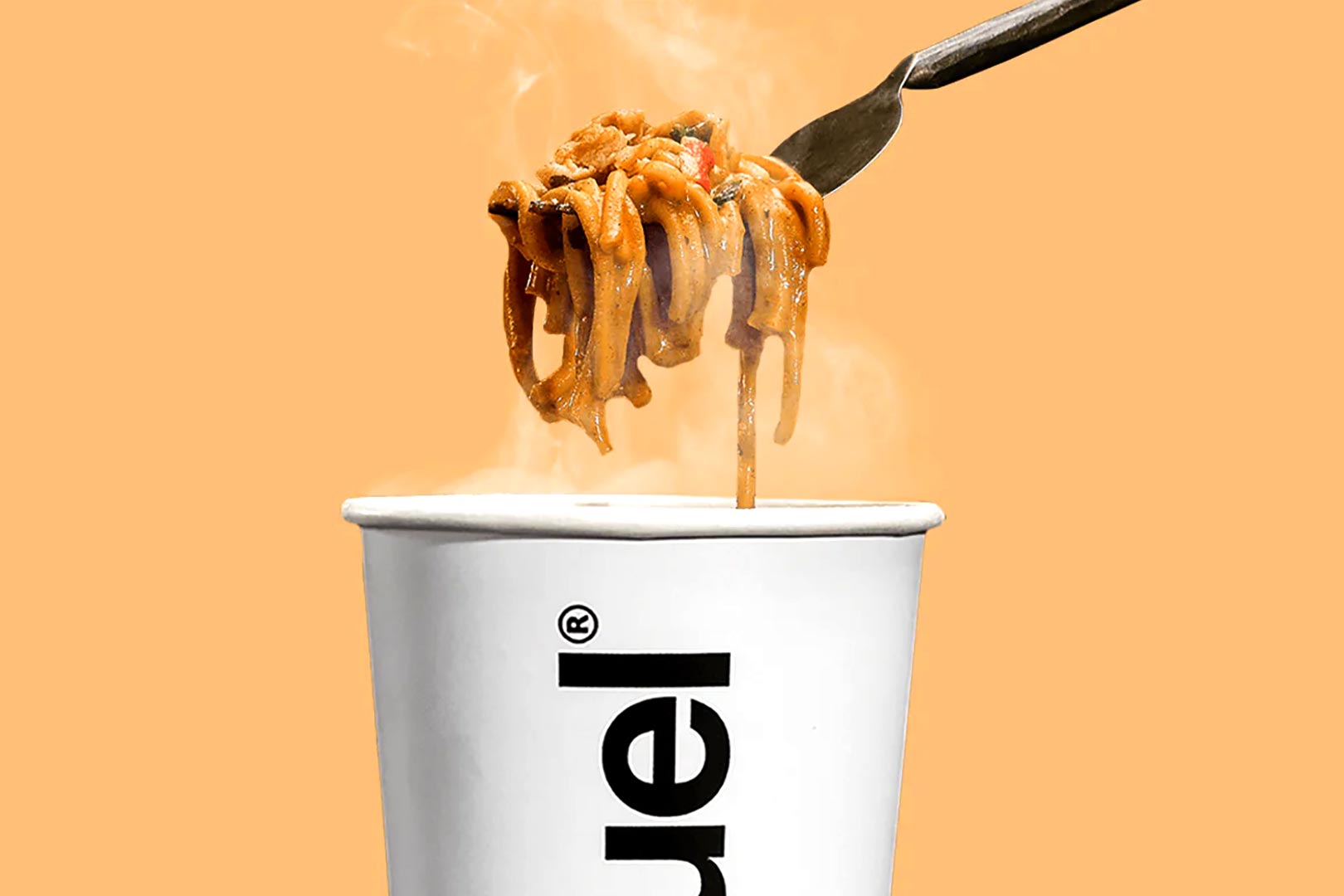 Huel specializes in balanced and convenient meal solutions, as seen in its original meal replacement powder supplement as well as its many other expansions, including the nutritious Huel Ready-To-Drink, the self-explanatory Complete Nutrition Bar, and the intriguing Instant Meals. The brand has expanded on that last item, Instant Meals, introducing Instant Meal Pots, which takes that real food approach and puts it into a convenient pot.
The aim of Huel's Instant Meal Pots, again, is the same as the Instant Meals, although instead of coming in bags of multiple servings, the pots put a whole serving in compact containers. It's an on-the-go alternative, giving you the same highlights like balanced nutrition and plant-based protein. There are two flavors available for the Instant Meal Pots; neither of them is from the menu of the bulk bags with Katsu Chicken Noodles and Fiery Chicken Noodles.
Huel's Katsu Chicken Noodles Instant Meal Pots combine protein-heightened noodles, curry sauce, and spices; then, for the spicier Fiery Chicken Noodles, you get more protein-packed noodles and touches of basil, garlic, and lemongrass. Either flavor you go, you get 22g of protein per pot plus 26 different vitamins and minerals, and they're available starting this week at huel.com at a very reasonable £24.40 (30.24 USD) for a box of eight pots.