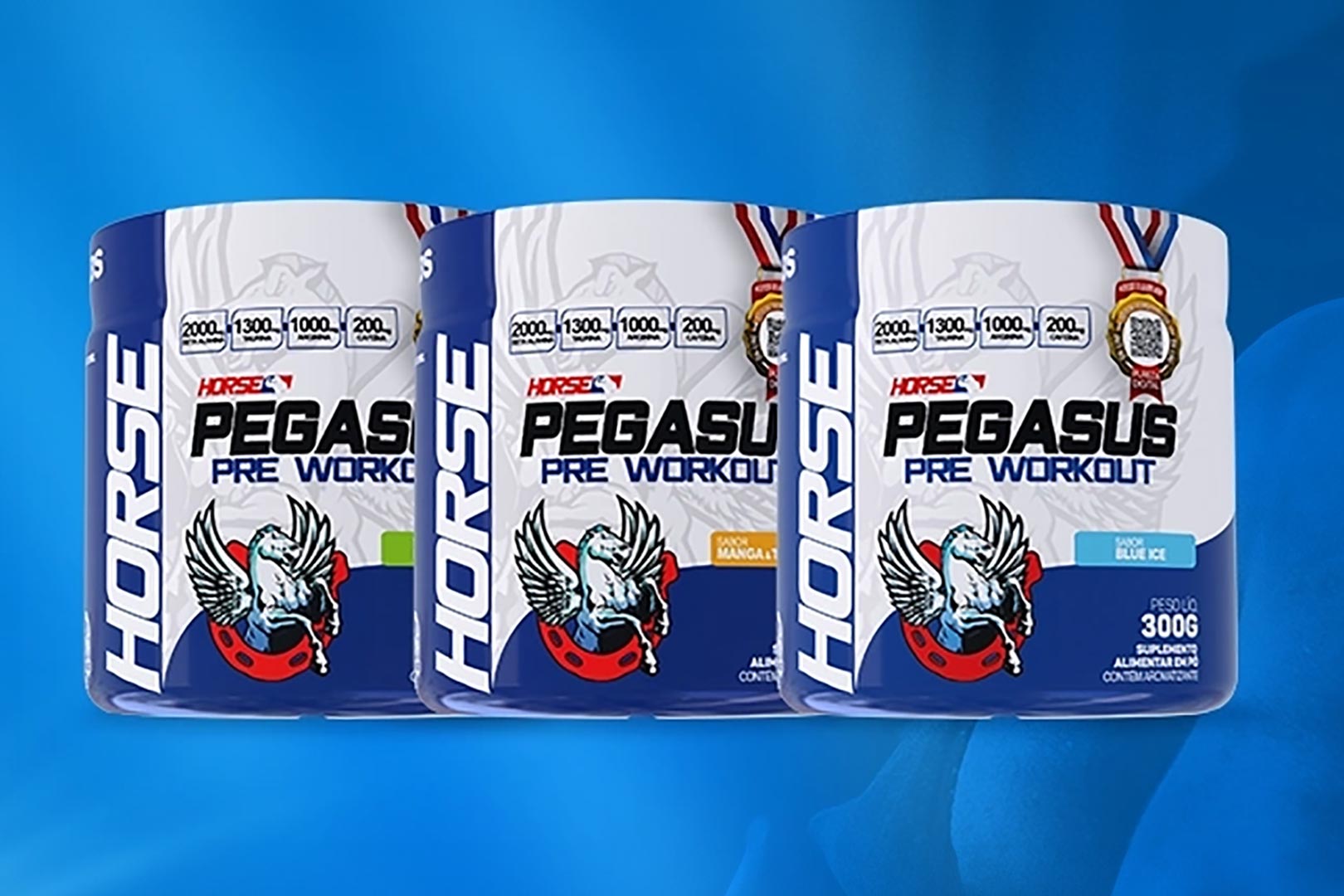 Horse Nutrition is a newly released sports nutrition brand in the busy market of Brazil, where several strong competitors take part, and Horse Nutrition is obviously looking to become one of those key players. The newcomer has indeed come out swinging, hitting the ground running with quite a few supplements, reaching into many of the major categories, including protein powder, pre-workout, creatine, and even weight loss.
Horse Whey is the competitor from Horse Nutrition in the saturated protein powder category, and it certainly takes a straightforward approach, relying entirely on whey concentrate to provide 25g of protein a serving, 6g of carbohydrates, under 2g of fat, and 141 calories. The other star of the brand's catalog is, of course, its pre-workout Pegasus, and like other Brazilian companies, it does what it can with the rules it has to adhere to.
Horse Nutrition's Pegasus pre-workout is relatively basic, but again, you'll see this in other supplements in this category from Brazil. The brand has packed in 2g of beta-alanine to support performance, a gram of arginine, 1.3g of taurine, half a gram of tyrosine for focus, and 200mg of caffeine. With the caffeine relatively moderate, you could throw down two servings of this for an even better time, which would bump you up to 4g of beta-alanine, over 2g of taurine, a gram of tyrosine, and a strong 400mg of caffeine.
As mentioned, Horse Nutrition has a good amount of supplements for its first run at the sports nutrition industry, and it's not playing around, as it debuted its entire selection of products at this year's Olympia Amateur in Brazil at the end of last month. You can find out more about Horse Nutrition and its supplements at horsepowernutrition.com.br as well as purchase everything through there too, and they're all competitively priced for that part of the world with Horse Whey at R$159 and Pegasus at R$139 (28.36 USD).