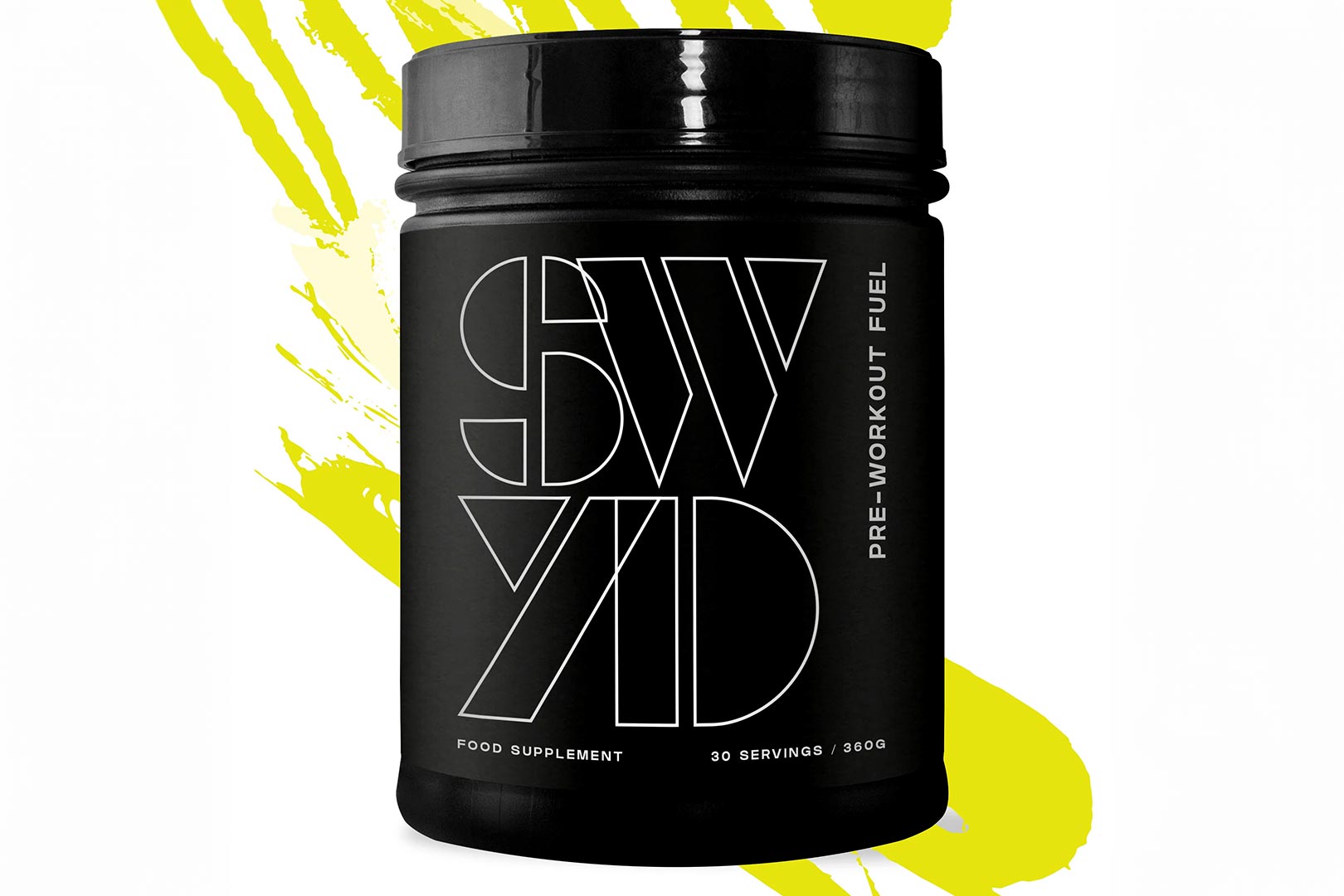 SWYD Supplements (Sleep When You're Dead) is a fresh new brand getting ready to take on the sports nutrition market from the mind of Mathew Pritchard, known for all sorts of things in his career, including, skateboarder, stunt performer, celebrity chef and, of course, star of Dirty Sanchez. SWYD is due to hit the market shortly with a selection of four different supplements, covering key categories like protein powder, hydration, and pre-workout with an intriguingly balanced formula.
Mathew Pritchard's SWYD Supplements is a relatively straightforward, mainstream-level brand, with all of its products featuring relatively typical combinations of ingredients and dosages for reliable benefits and effects. The protein powder SWYD Protein Blend gives you 21g of protein a serving from a plant-based blend of watermelon seed, pumpkin, and pea protein, with a lean 1.2g of carbohydrates, practically no sugar, 3.5g of fat, and low-calorie count of 115.
As for SWYD Supplements' pre-workout, which is always a great way to judge a sports nutrition brand, it is named Pre-Workout Fuel, and it comes with a broad selection of ingredients to support energy, focus, pumps, and performance. There is 3.2g of beta-alanine, 3g of straight citrulline for pumps, a respectable 1.5g of tyrosine and 600mg of VitaCholine for focus, a gram of mushroom extracts, and for an uplifting level of energy, you get 300mg of EnXtra, 200mg of juglans regia, and a surprisingly moderate dose of caffeine at 120mg.
You can actually check out all of the upcoming supplements from Mathew Pritchard and SWYD Supplements over at swydsupplements.co.uk, including the vegan-friendly Protein Blend, Hydro-V with Senactiv for hydration and performance, Pre-Workout Fuel, and Endurance Fuel. Once all of the products begin to roll out, you'll be able to get them from that website with reasonable prices of £29.99 for Hydro-V, £37.99 for the pre-workout, and £41.99 for the protein.