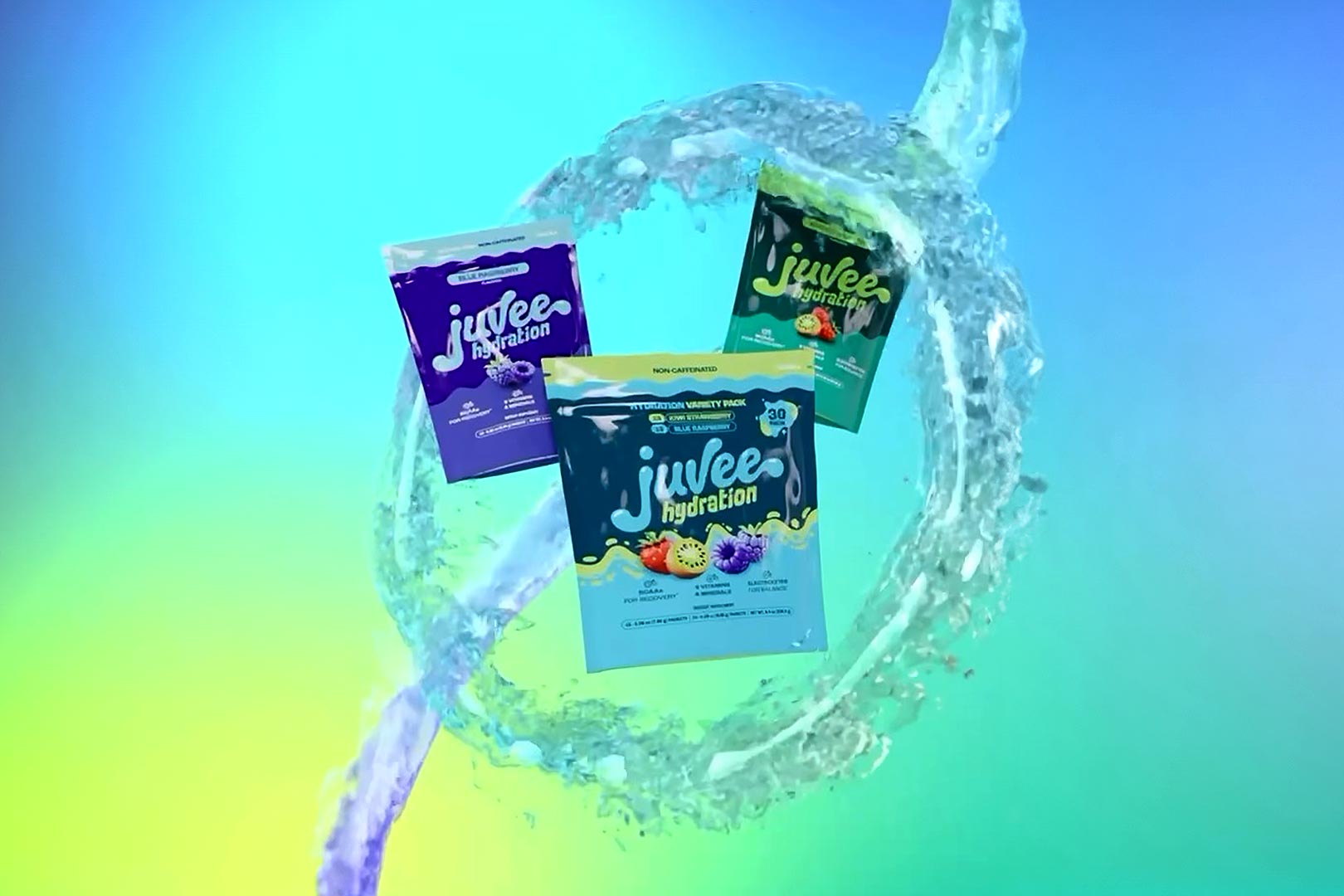 Juvee has been an energy drink company since it came to market about a year ago with its specific blend of theanine, ginseng, B vitamins, taurine, and an exact amount of caffeine for energy at a moderate 127.5mg in a sleek 12oz can. Since its debut, the brand has done a great job at expanding its reach, availability, and flavor selection, including a recreation of the A-Train's Turbo Rush energy drink from the world of The Boys.
This week, Juvee is throwing itself into a whole new area, getting into an increasingly popular sports nutrition category with hydration. Surprisingly, despite knowing the beverage market better than anything, the brand has not come out with a hydration beverage as we've seen a few others around the industry. Juvee has introduced Juvee Hydration, a single-serving stick-pack supplement for you to tear and pour straight into your bottle.
The formula in Juvee Hydration is obviously drastically different than the original Juvee Energy Drink, as its purpose isn't about energy; it's hydration, performance, and recovery. The product comes with 100mg of glutamine, 10mg of ginger, a variety of vitamins, including A, C, D, and E, BCAAs, but at an incredibly light 300mg per serving, and in terms of essential electrolytes, there is a combined total of just over 1,000mg or a gram.
Again, the aim of Juvee Hydration is to support and enhance hydration, hence the name, and in turn, improve performance, endurance, and recovery. The energy drink company has launched the supplement in two flavors to start, both traditional sports nutrition tastes in Kiwi Strawberry and Blue Raspberry. You can get bags of 12 single-serving stick packs at $19.99 in either flavor or double up and save with the variety pack at $36.99 with 15 of each.