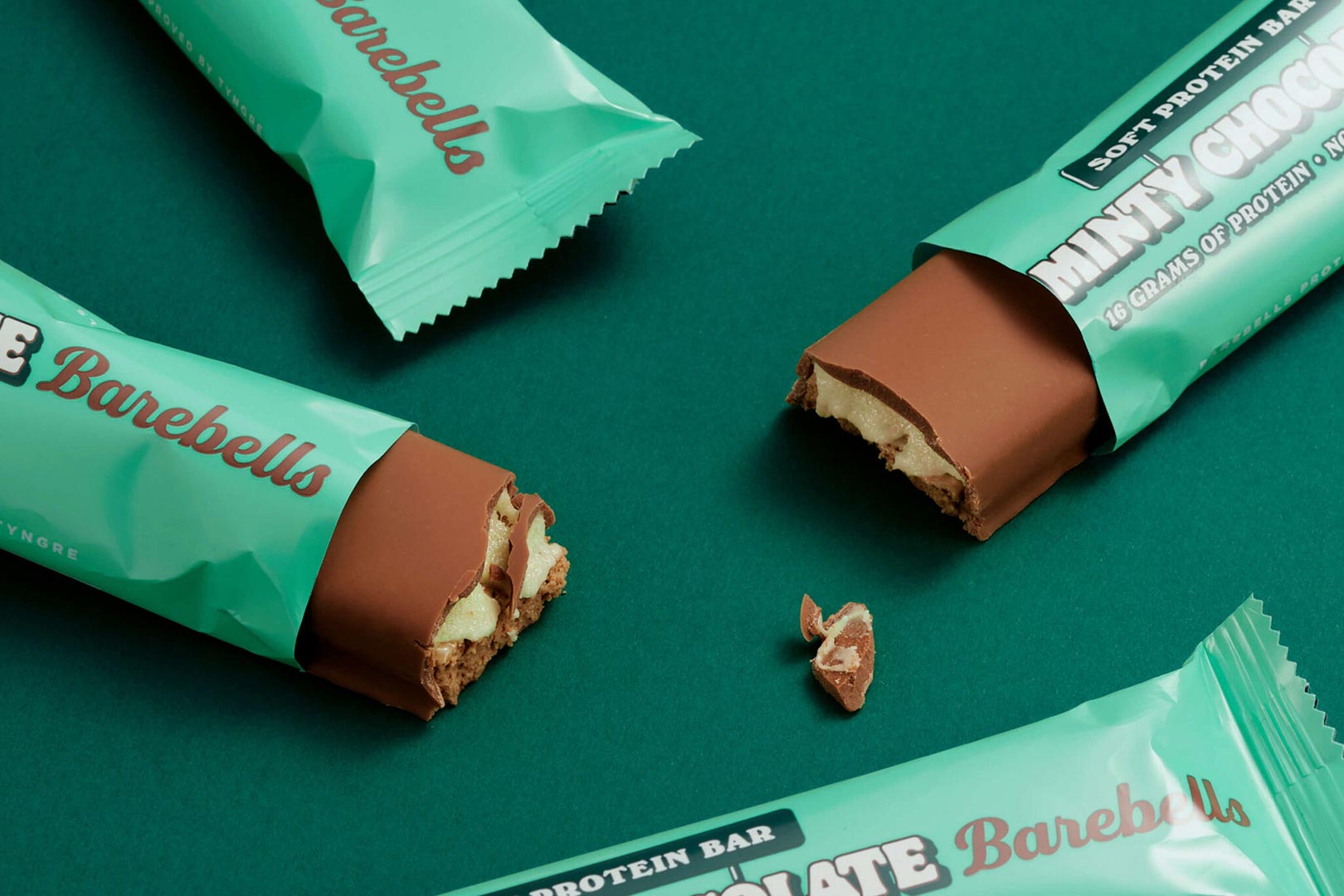 Barebells, the maker of our unbeatable, number-one-rated Barebells Protein Bar, has crafted another flavor of its more recent and quickly growing Soft Protein Bar. That product is quite different from the signature Barebells Protein Bar, having a little less protein but offering a softer, smoother consistency, hence the name. The build also varies from flavor to flavor, although they're all incredibly on-point and delicious.
The latest taste for the Barebells Soft Protein Bar is actually similar to another extension the Swedish brand rolled out around Christmas back in 2018 in the minty and decadent chocolate combination Mint Dark Chocolate. Now available in the brand's home country of Sweden and others in the Nordic region is a Minty Chocolate Barebells Soft Protein Bar with a chocolatey base, refreshing mint paste, and a chocolate coat.
The all-new Minty Chocolate Barebells Soft Protein Bar has 16g of protein a piece, an almost equal 17g of carbohydrates with only 2g of sugar, 9g of fat, and 202 calories, so less protein next to your typical Barebells Protein Bar but around the same calories. Again, the product is out now in Sweden as well as the likes of neighboring Denmark, Norway, and Finland.