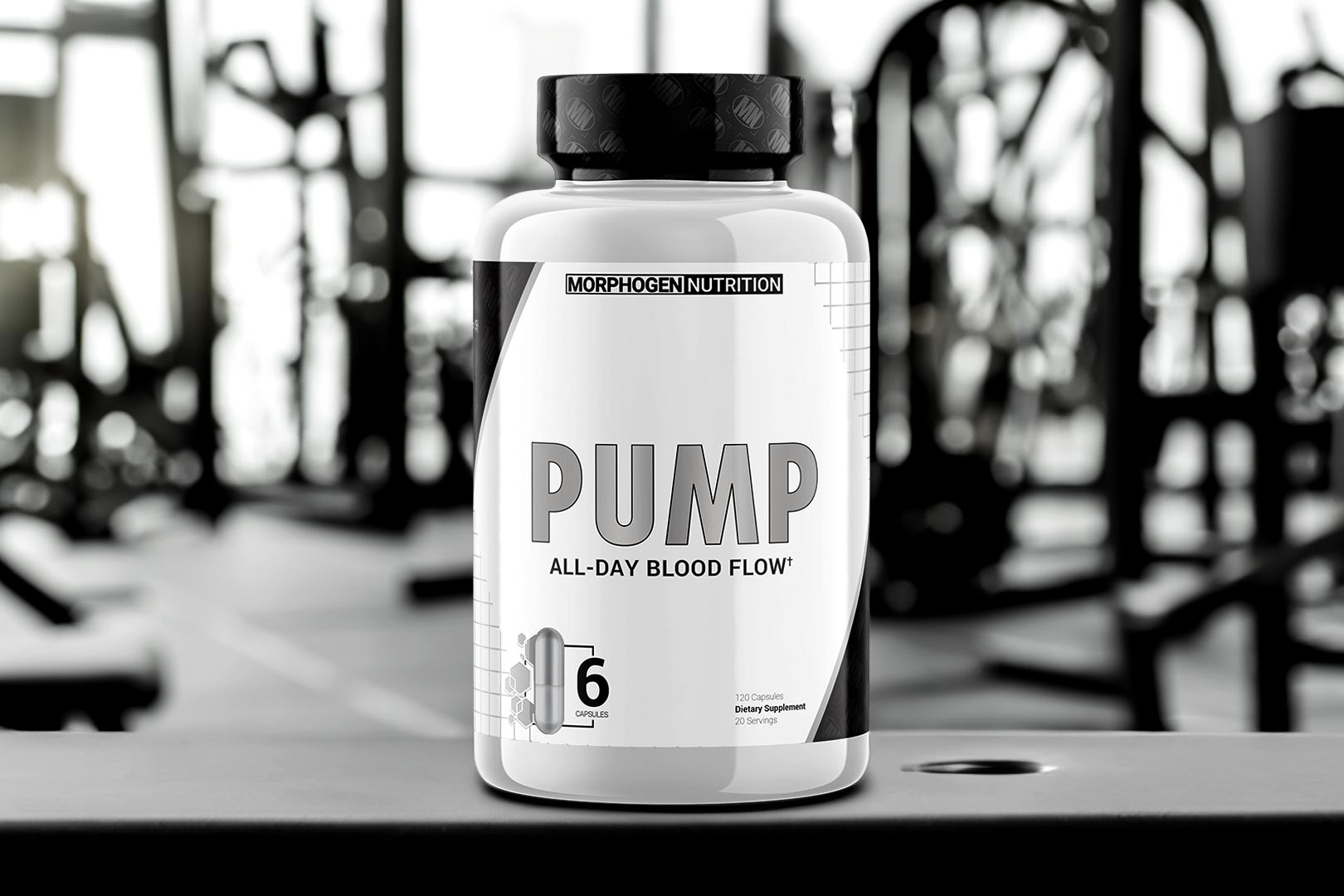 Morphogen Nutrition's dedicated pump-enhancing capsule supplement, Morphopump, is about to become a much simpler titled product in Morphogen Pump, but with that renaming is coming a new and improved formula. Like Morphopump, Pump is designed specifically to enhance blood flow and muscle pumps without the use of any stimulants, and it can be used alongside any of the brand's other items, including pre-workouts.
The original Morphopump, or at least the version before the switch to Morphogen Pump, the capsule format supplement, relied on three main ingredients with 508mg of VasoDrive, 300mg of CellFlo6, and a gram of horny goat weed. The newly named Pump features each and every one of those components, and at the same dosages, plus two new additions to the formula, also aimed at elevating pumps in 200mg of pine bark and another premium ingredient by way of Nitrosigine at its effective 1.5g.
Supplements companies tweak and reformulate products all the time, but it's not always for the better; sometimes, they simply remove things and call it a day. Morphogen Nutrition has genuinely made Morphopump better in Morphogen Pump, although it is worth noting a change in the number of servings per bottle. The brand has dropped from 30 down to 20 servings, shaving off a third to make way for the more robust formula.
Like Morphogen Nutrition's also refreshed creatine retitled Creatine+, Morphogen Pump is going to be available for purchase directly through its official online store at morphogennutrition.com in the coming weeks. We're guessing the price will remain the same on Pump as it was with Morphopump at $48 a bottle, especially with the balancing act of added ingredients and fewer servings that actually matches that of a past MorphoPump.