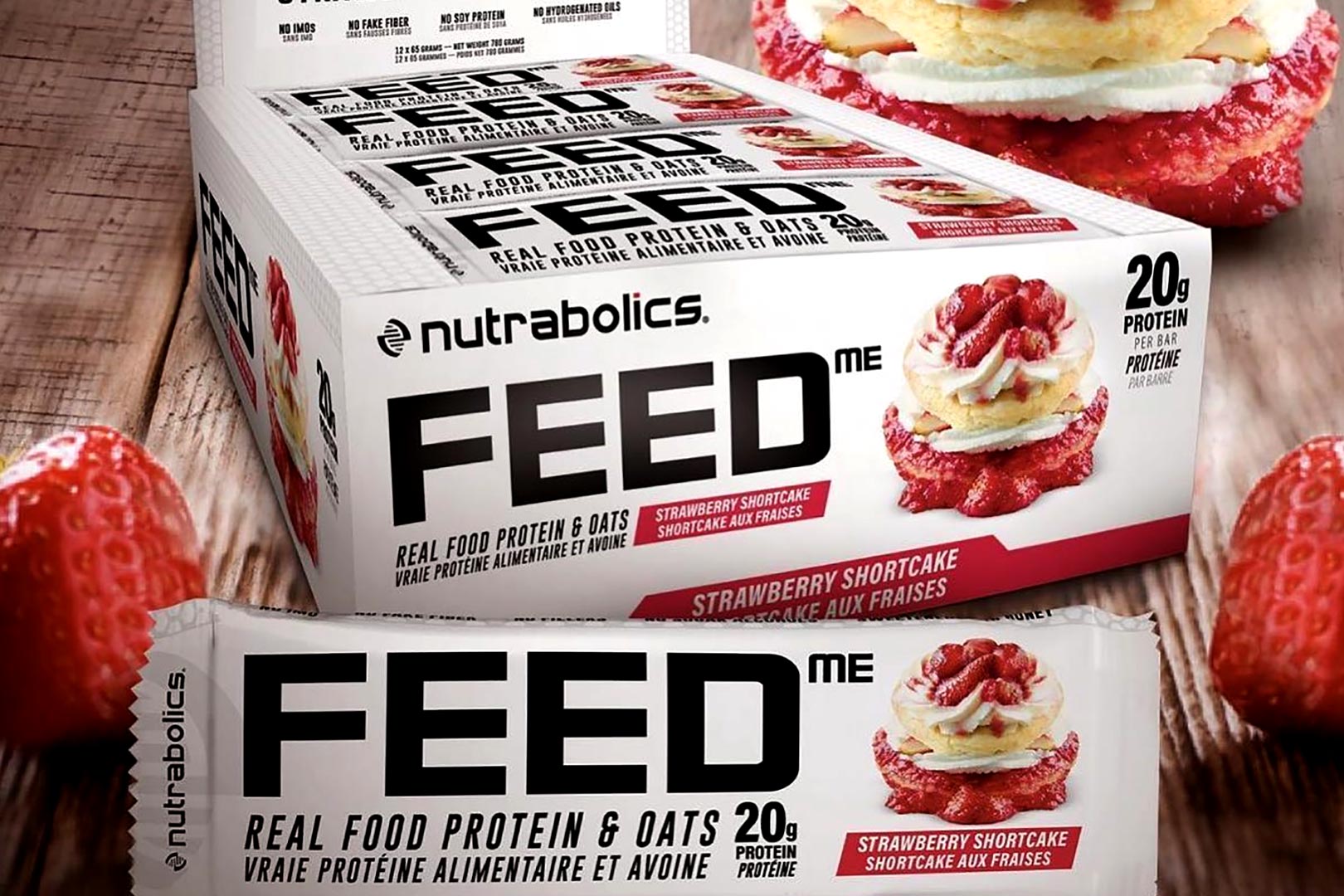 The Feed Protein bar is the wholesome real food-based protein snack from the legacy Canadian sports nutrition brand Nutrabolics, more known for its various supplements like the packed pre-workout Supernova, the recovery-supporting Anabolic State, and protein powders like Hydropure. Functional food may not be its primary area of focus, but the Feed Protein Bar is damn good, featuring a crumbly easy-to-eat consistency paired with on-point tastes and flavors.
Nutrabolics introduced the Feed Protein Bar many years ago and has since grown the product into many other flavors, and even some plant-based, vegan-friendly varieties, relying on pea protein in place of whey isolate and concentrate for its heightened protein. The brand has dropped another flavor for the Feed Protein Bar, the regular whey-based version, and it's a tasty one in Strawberry Shortcake, bringing a touch of sweet strawberry to the protein snack's menu.
There aren't any fruit-style flavors available for Nutrabolics Feed Protein Bar with Salted Caramel and Peanut Butter, so Strawberry Shortcake is going to offer a nice change of pace next to those two. It relies on the same main ingredients of almonds, honey, peanuts, granola, and whey, and it has dried strawberries for an authentic taste. The Strawberry Shortcake Feed Protein Bar is out now in Canada, fulfilling snacking needs with a similar nutrition profile to the other flavors at 20g of protein, 29g of carbohydrates, 7g of fat, and 260 calories.