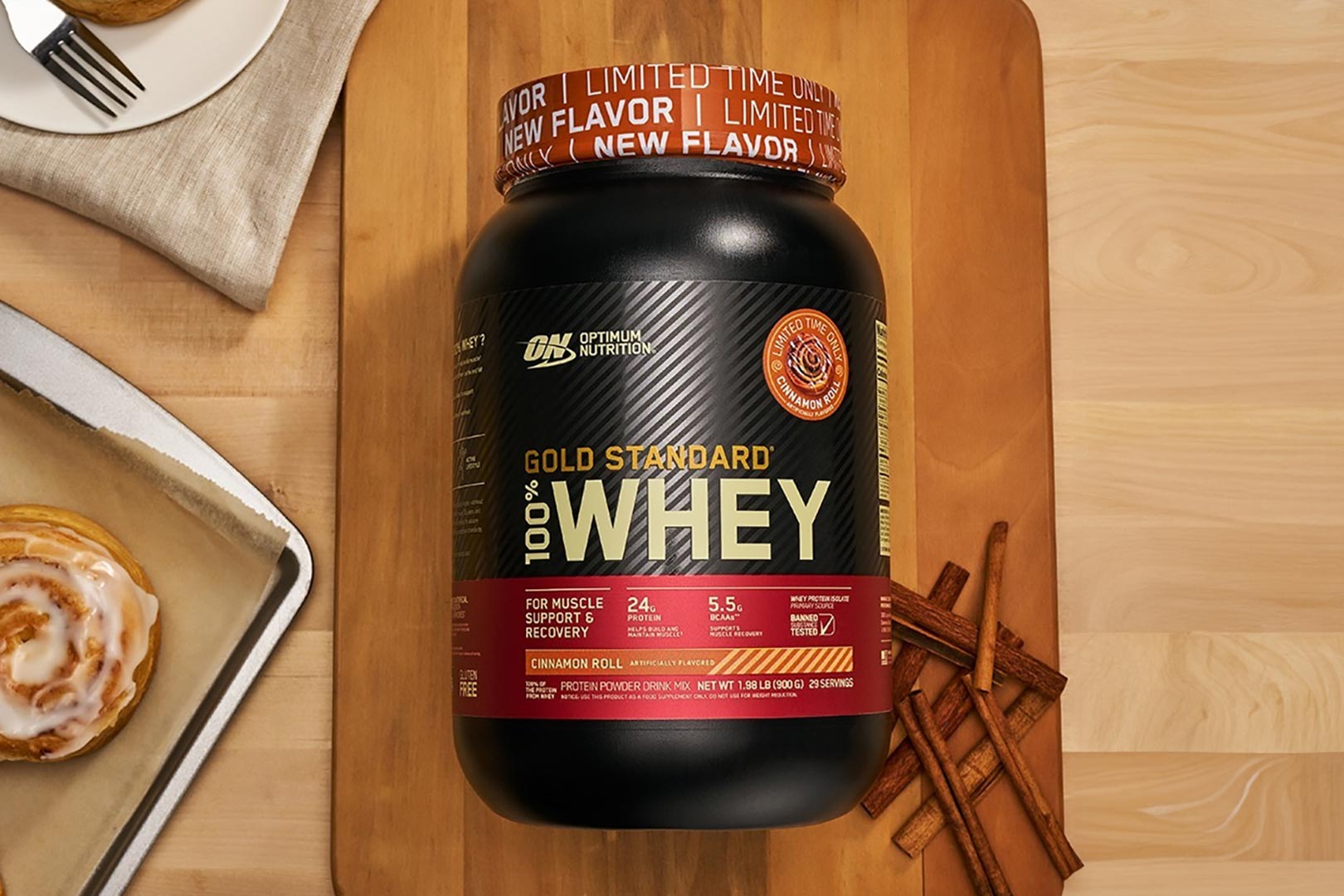 It's not often we have legacy sports nutrition giant Optimum Nutrition in the headlines here at Stack3d, as it's not as fast-moving or high-paced as some of the newer names in the game, or those that have gone the route of frequent flavor extensions and reformulations. The last completely new item we saw from the vastly experienced company in North America was Gold Standard Pro Gainer, and that is going back two years ago from December.
We do have Optimum Nutrition in the news this week due to its launch of two fresh new flavors in time for the season of giving, one each for two of its most popular supplements, in the iconic Gold Standard Whey Protein and the hybrid amino cocktail, AmiNO Energy. For the whey-powered protein powder, the flavor extension is Cinnamon Roll, and it is only here for a limited time, while the AmiNO Energy addition, Tropical Sunrise, is ongoing.
Both of the flavors from Optimum Nutrition in Cinnamon Roll Gold Standard Whey Protein and Tropical Sunrise AmiNO Energy, are already in stock and available for purchase from the retail giant The Vitamin Shoppe, where a 2lb tub of Gold Standard is $49.99, and AmiNO Energy is $29.99.