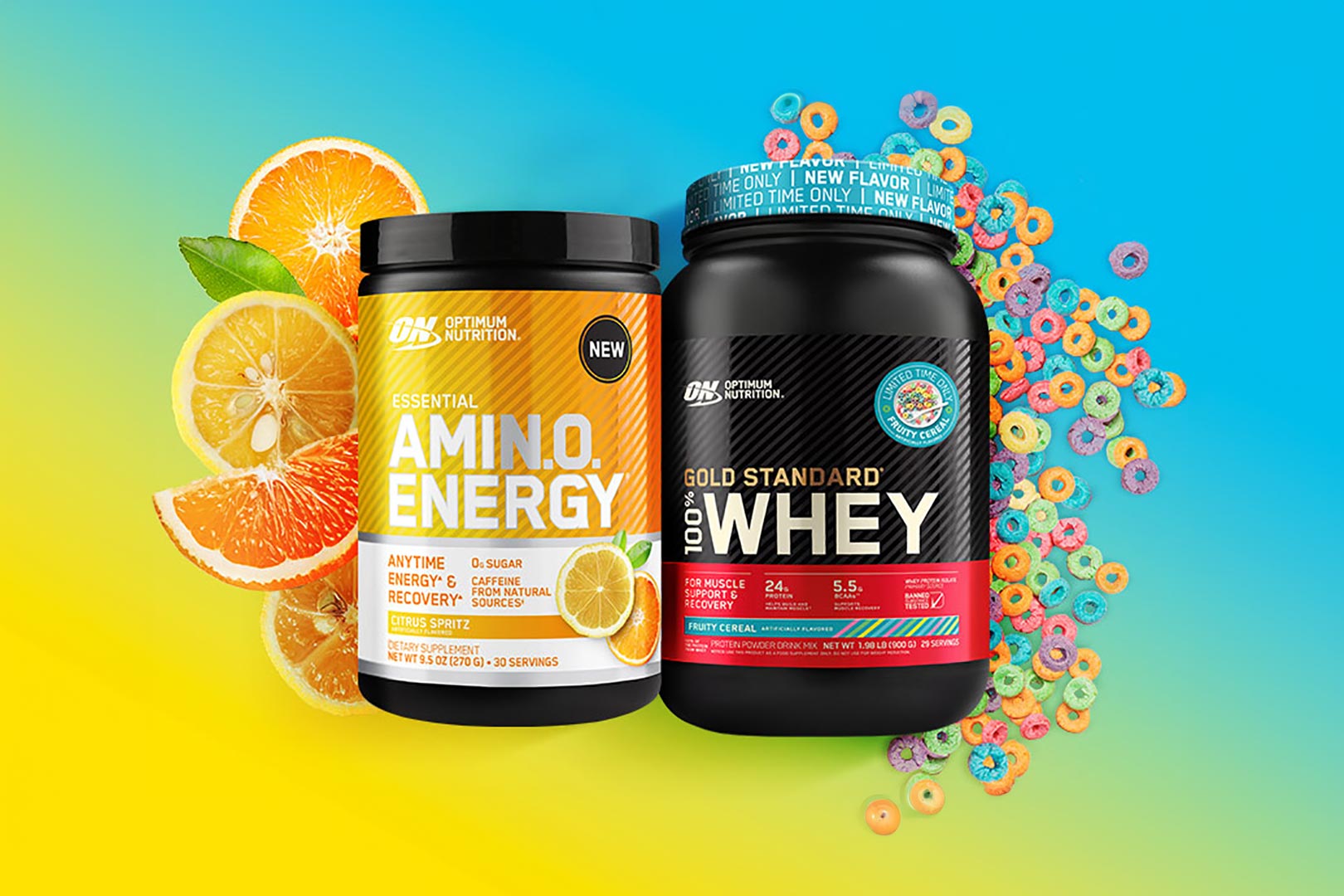 Earlier today, we posted about two new flavors from Optimum Nutrition, the sports nutrition giant we don't see all that often rolling out products, or as often as some of its competitors. Those extensions that are available at The Vitamin Shoppe are a limited Cinnamon Roll Gold Standard Whey Protein and Tropical Sunrise AmiNO Energy. It turns out there are two others that the legacy brand has launched at the other major retailer in the world of supplements, in GNC.
Now available in GNC's many locations as well as at gnc.com are two other new flavors from Optimum Nutrition, one each for Gold Standard Whey Protein and AmiNO Energy. The option going to the menu of the legendary protein powder is a colorful cereal-inspired Fruity Cereal, and like The Vitamin Shoppe's Cinnamon Roll, it is limited. As for the other flavor joining the extensive selection of tastes for the hybrid AmiNO Energy, it is a refreshing and ongoing Citrus Spritz.
As mentioned, you can get Optimum Nutrition's limited Fruity Cereal Gold Standard Whey Protein and Citrus Spritz AmiNO Energy from GNC stores and gnc.com. They are the same prices as The Vitamin Shoppe has the supplements available for, at $49.99 for 2lbs of the protein powder and $29.99 for a 30-serving tub of the energizing amino cocktail.