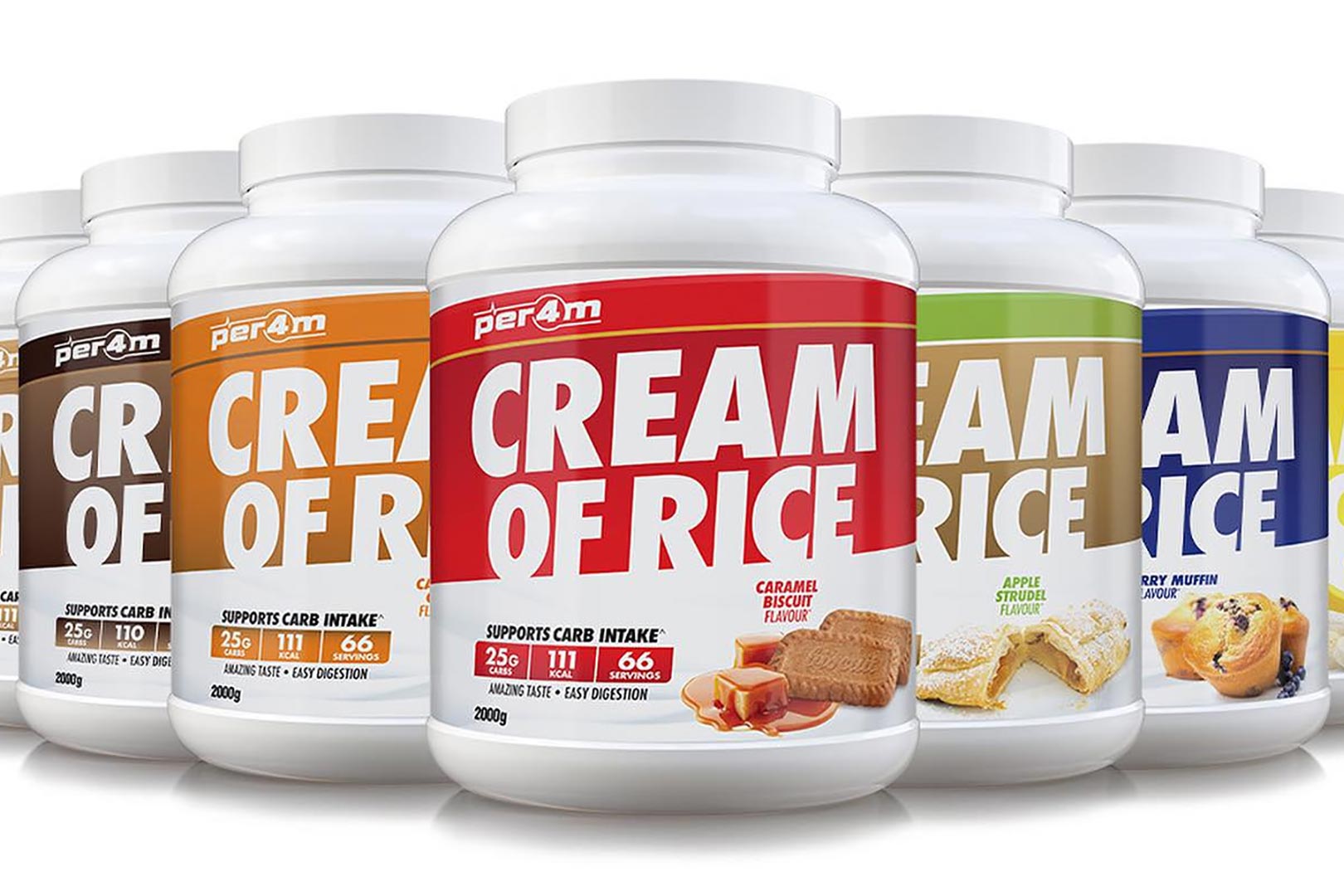 Over in Europe, specifically the UK, clean and nutritious cream of rice supplements are incredibly common, with brands of all shapes and sizes including it in their collections, such as Myprotein, Applied Nutrition, Naughty Boy, TWP Nutrition, and Bulk, to name a few. This month, another company in the UK is getting in on that space with Per4m, known mostly for its selection of protein powders, the flagship being Whey Advanced Protein.
Per4m Cream Of Rice has been announced and is coming to market sometime in the coming weeks, and it'll have that typical cream of rice nutrition profile, providing a quality source of carbohydrates. The product is flavored but keeps the macros right around what you'd expect from a straightforward cream of rice, where the upcoming item gives you a hefty 66 servings a tub, and in each of those is 25g of carbohydrates and around 110 calories.
Of course, coming from Per4m, like its protein powders, Cream Of Rice is hitting the market in a strong selection of flavors, eight to be precise, including the likes of Blueberry Muffin, Banana Creme, Carrot Cake, and the popular Biscoff-inspired Caramel Biscuit. You'll be able to get the product first directly through the brand's online store, and once again, like its protein powders, you can count on Per4m Cream Of Rice having a competitive price.