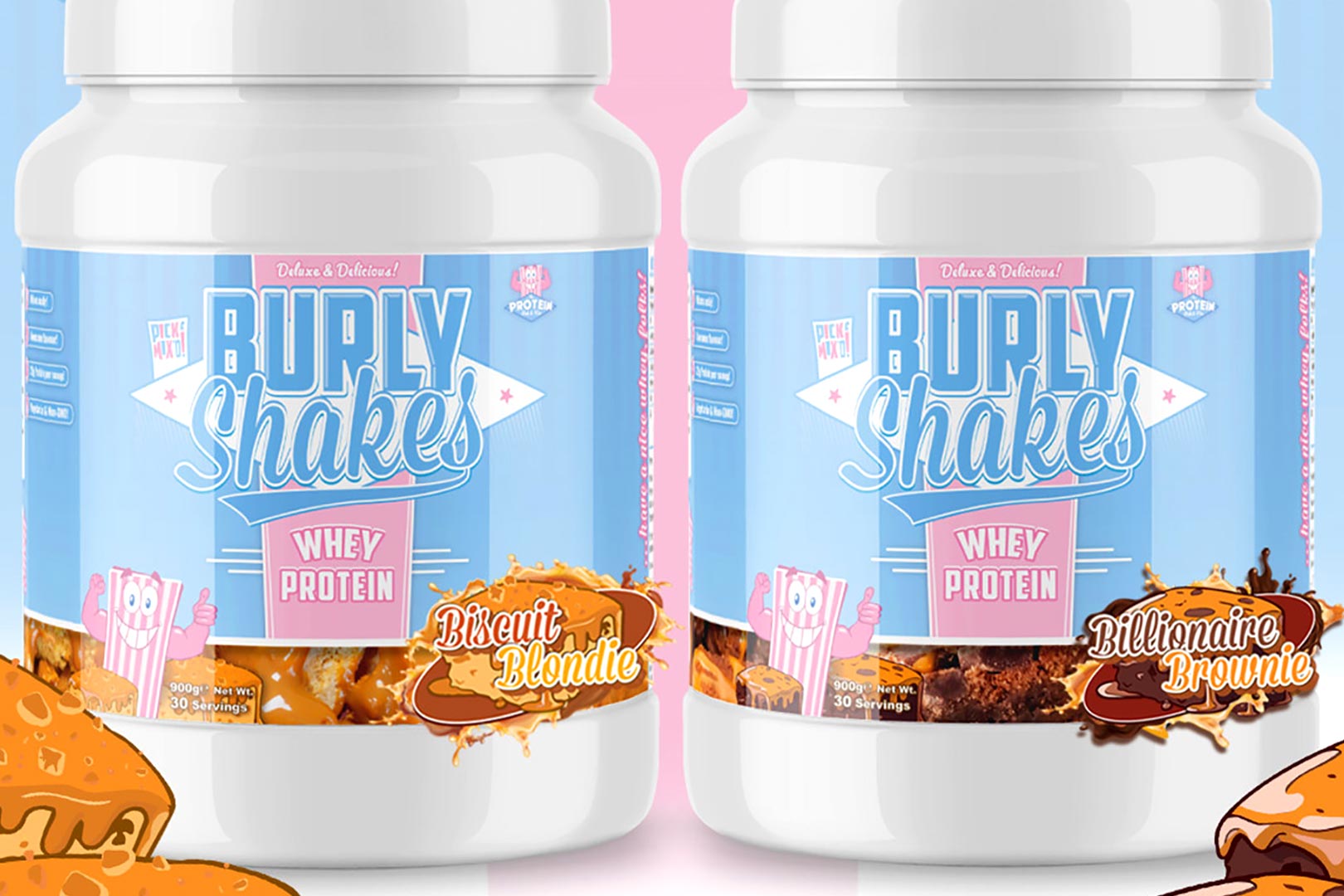 When it comes to functional foods, energy drinks, convenient purchase options, and reliable service, regardless of where you are in the world, Protein Pick and Mix is the place to go. It stocks all of the best protein snacks and better-for-you foods on the market; furthermore, it ships all around the globe. The retailer sells all of those smaller items individually for those of you who are like us and prefer to try a few units before investing in an entire case or box.
Protein Pick and Mix has introduced its own brand of products this week by the name of The Burly Good Co. The first entry in that line is Burly Shakes, a 2lb tub of protein powder promising a delicious flavor experience, as all of its customers have come to expect from its unmatched variety of healthy treats and snacks. The supplement has 21g of protein a serving from whey and milk concentrate, just over 4g of carbohydrates, most of that sugar, 1.3 to 1.5g of fat, and relatively typical calories hovering a pinch above 110.
There are two flavors of Protein Pick and Mix's Burly Shakes, both of which sound absolutely delicious, and we can't imagine them not being so, with Chocolate Billionaire Brownie and Caramel Biscuit Blondie. To celebrate the launch of the retailer's own brand, it is running a sale on The Burly Good Co's debut Burly Shakes protein powder, where for a limited time, you'll pay £24.99 (30.71 USD) down from £27.99 and you get a free Pick and Mix-branded shaker bottle.