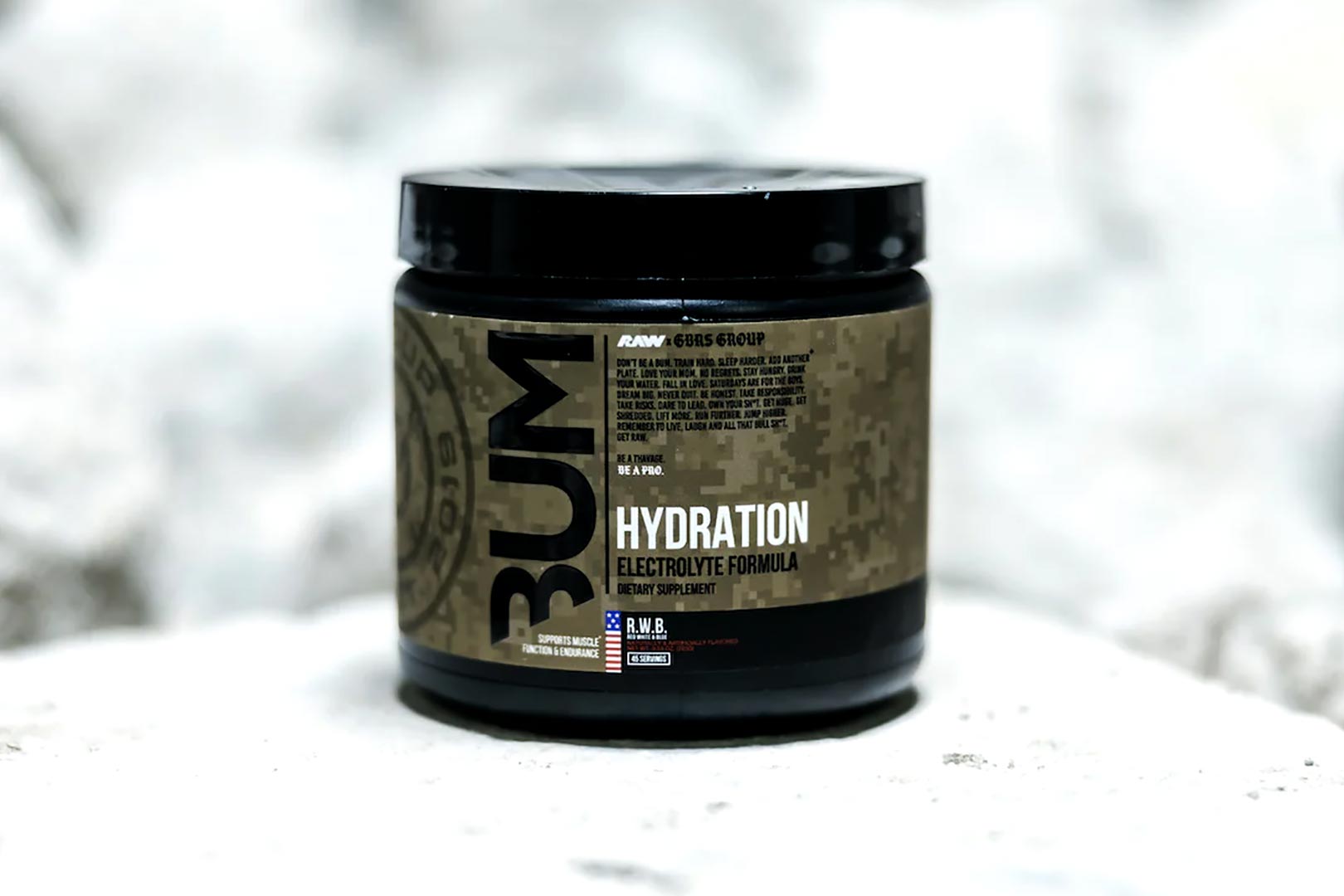 Raw Nutrition has teamed up with the GBRS Group (Global Battlefield Research Solutions), a tactical training and consulting company, for a special edition collection of clothing and a supplement. The partnership actually extends beyond Raw and GBRS, as absolutely all of the proceeds from the product collaborations are going to the Danny Dietz Foundation, dedicated to supporting families of special forces and fallen first responders.
Over at getrawnutrition.com, you can purchase two tees from Raw Nutrition and the GBRS Group, a hoodie, and an all-new flavor for the electrolyte-fueled CBUM Series BUM Hydration. The name of the flavor is RWB, which doesn't come with any specific description of how it is meant to taste. We suspect the RWB stands for "Red White and Blue", and that could be a hint at the flavor in the classic Bomb Pop mix of cherry, lime, and blue raspberry.
Raw Nutrition has decided to put its RWB flavor of BUM Hydration into a bulk tub of powder, as opposed to single-serving stick packs like the original. The formula inside is exactly the same with 230mg of sodium, 175mg of potassium, and a gram of taurine, and it looks as though you get a lot more servings at 45, or at least that's what we can read. The tees are both $38.99, the hoodie is $59.99, and the RWB-flavored BUM Hydration is $29.99.