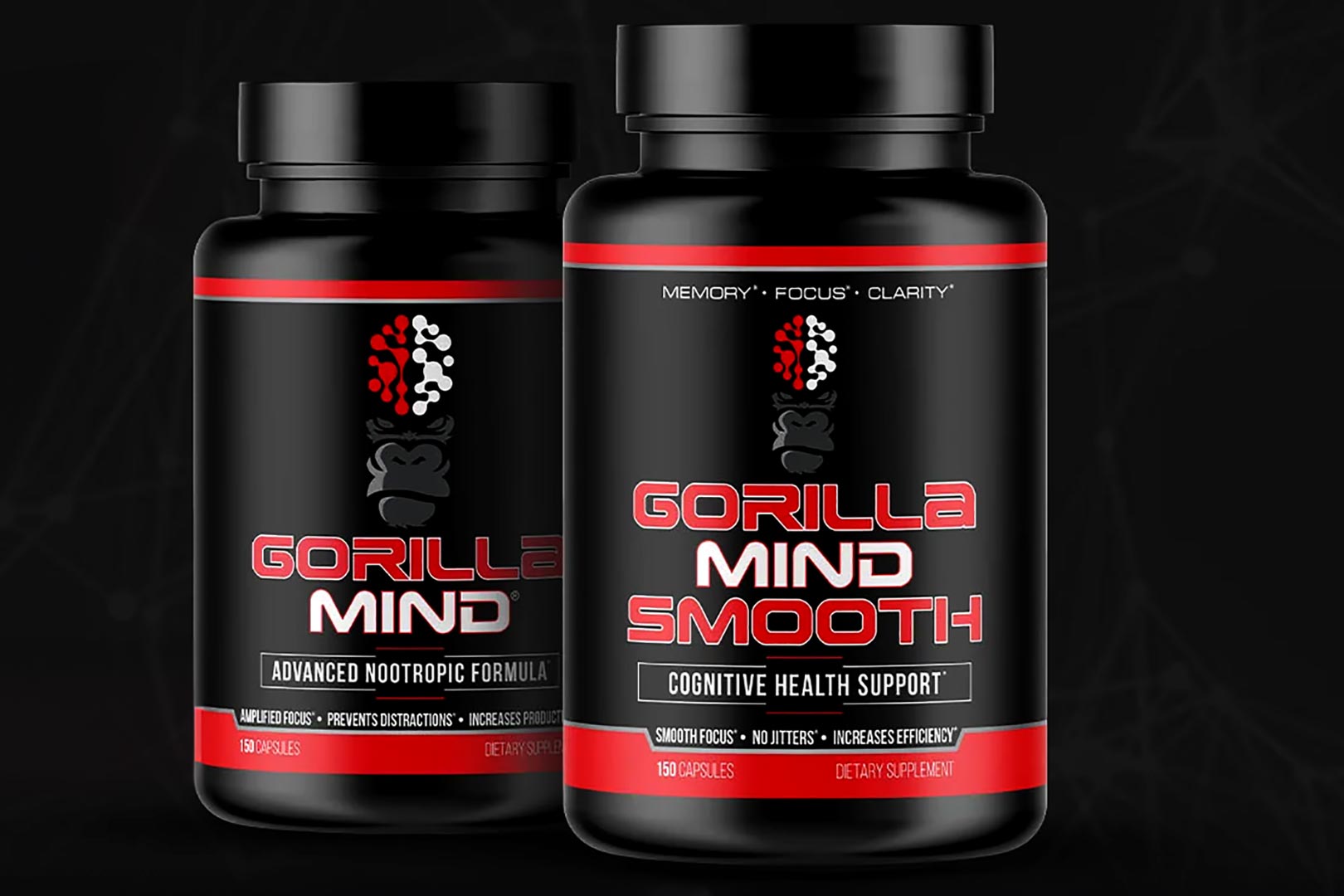 The team at Gorilla Mind has revamped its long-running, reputable nootropic supplement Gorilla Mind Smooth; although it hasn't made a drastic amount of changes, enough to describe it more as a refinement. The product is still primarily designed to support mental focus, cognition, and clarity in a smooth and productive fashion. Where the changes come in is the brand has dropped, added, and increased the dosages of a selection of ingredients.
Refined Gorilla Mind Smooth
The 2023 edition of Gorilla Mind Smooth keeps the majority of the original formula intact, including signature features like 330mg of bacopa in a maximum serving, a hefty 1.2g of alpha-GPC, and a key component also found in the hit Gorilla Mind Energy Drink with saffron. There has been just one removal from the combination of ingredients, and that is kanna, previously in there at half a gram, but no longer present in the latest iteration.
As for the more positive points in the new Gorilla Mind Smooth, Gorilla Mind has increased the amount of tyrosine to 2g in a full ten-capsule serving, and added B vitamins and a gram of acetyl-l-carnitine. Uridine is in the nootropic supplement as well, a component that is like saffron, in that it's from the popular and highly effective Gorilla Mind Energy Drink, and at the same amount, at least in the half serving at 200mg, and 400mg in the maximum.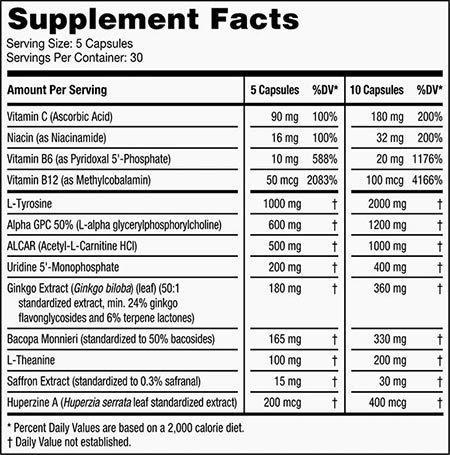 Gorilla Mind Smooth with caffeine
In addition to tweaking Gorilla Mind Smooth, a spin-off product has been introduced featuring everything in Smooth and one other ingredient. Gorilla Mind now also offers the simpler named Gorilla Mind, which adds 300mg of caffeine for an energy effect. You can actually purchase the spin-off and Gorilla Mind Smooth together and play around with the serving for your preferred caffeine amount, with some examples below, all of them getting you the full dosages of the nootropics but varying amounts of caffeine.
7 Gorilla Mind + 3 Smooth = 210mg of caffeine
5 Gorilla Mind + 5 Smooth = 150mg of caffeine
3 Gorilla Mind + 7 Smooth = 90mg of caffeine
Buy individually and stacked
You can grab the self-titled Gorilla Mind and Gorilla Mind Smooth directly through the brand's online store for the same price, either the supplement you grab at $44.99 before any discount, for a bottle of 30 regular servings or 15 maximum servings. As mentioned, they can be stacked together to customize the nootropic experience to your caffeine preference, and to make that easier; there is a bundle with a bottle of each at a discount of $84.98.