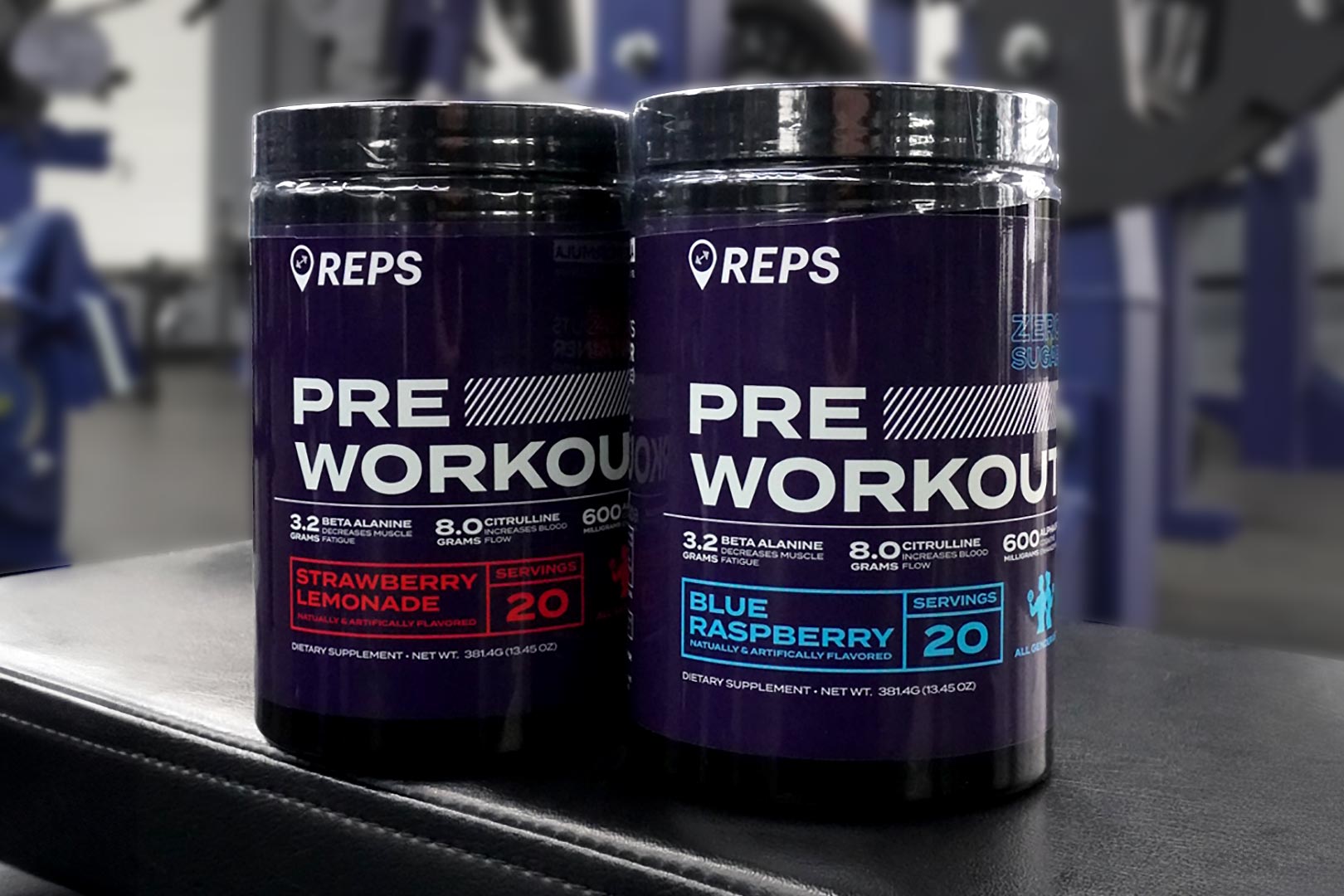 Completely new sports nutrition products hit the market every day, which is what we're all about at Stack3d, but almost equally as much, new brands are starting up and getting into the highly competitive industry. One of the latest to do that is REPS, which is actually a gym out in Brookings, Oregon, and it's a quality facility at that; with all of the equipment, you could want to build muscle, lose weight, and get in shape.
REPS has decided to get into the world of supplements here in 2023 and introduce the REPS Pre-Workout. Considering this is not a well-established sports nutrition competitor dropping a new sub-brand or rolling out another product, the gym has done a respectable job on the formula. The company has built it out to cover all of the core pre-workout benefits, from muscle pumps and performance to energy and focus.
Driving the typically heavier dosed pump and performance side of the REPS Pre-Workout is a full 3.2g of beta-alanine, 8g of citrulline malate, a gram each of taurine and agmatine, and 2g of glycerol. Then, for energy and focus, you get an almost equal amount of ingredient support with 600mg of alpha-GPC, 300mg of rhodiola, mucuna pruriens, 220mg of juglans regia, a combined 300mg of caffeine, and, of course, the ever-present AstraGin at 25mg a serving to improve absorption and overall efficacy.
Over on the website for REPS gym, there is now an online store, and that is where you can purchase full-size 20-serving tubs of the REPS Pre-Workout at a premium $55 in your choice of Blue Raspberry and Strawberry Lemonade flavors. It's always interesting to see newcomers enter sports nutrition, especially when they're like REPS and already have an established business, in this case, a gym, and are expanding into supplements.