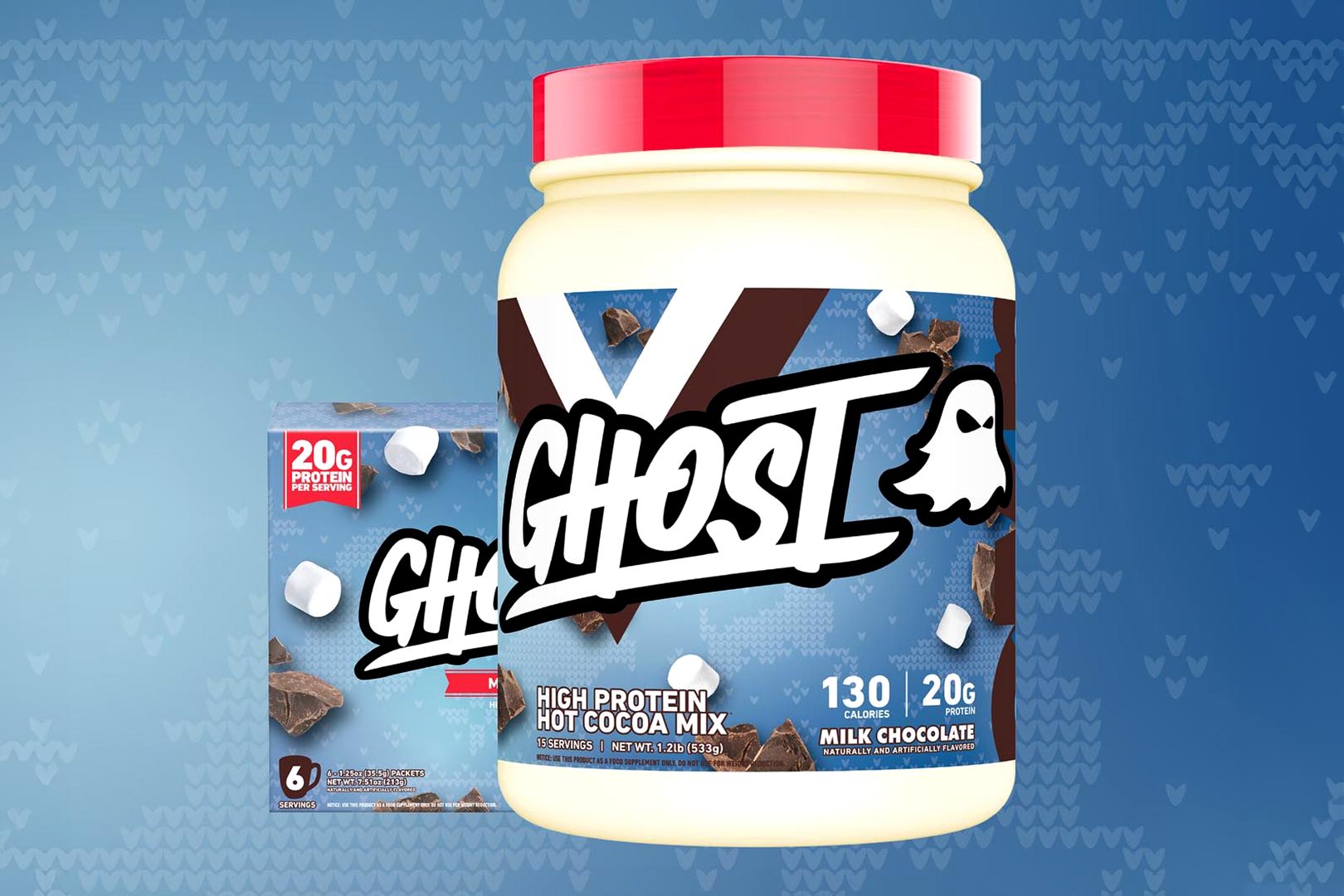 Right on Black Friday, Ghost is bringing back its delicious and memorable High Protein Hot Cocoa Mix, basically a protein powder designed to be turned and enjoyed like a traditional hot chocolate beverage with miniature marshmallows. While it does offer a slightly different experience, you can have it as a rich and sweet chocolate protein shake served in your usual plastic shaker bottle, but either way you go, it is enjoyable.
The nutrition profile isn't as lean as Ghost's premier protein powder Ghost Whey, providing 20g of protein, transparently coming from ProTherma hydrolyzed whey concentrate and a bit from cocoa powder, alongside 7g of carbohydrates, just 3g of sugar, 2g of fat, and 130 calories. The special edition product is returning for the holidays in its full-size tub of 15 servings and its fun, trial-sized box filled with six single-serving sachets.
Last year, Ghost had its High Protein Hot Cocoa Mix in the original Milk Chocolate flavor alongside a completely new flavor in the Christmassy Chocolate Peppermint. While only the Milk Chocolate option has been confirmed at the moment, it wouldn't be surprising to see the resurrection of Chocolate Peppermint as well, especially since there is plenty of time between now and Black Friday, when High Protein Hot Cocoa Mix makes its return.