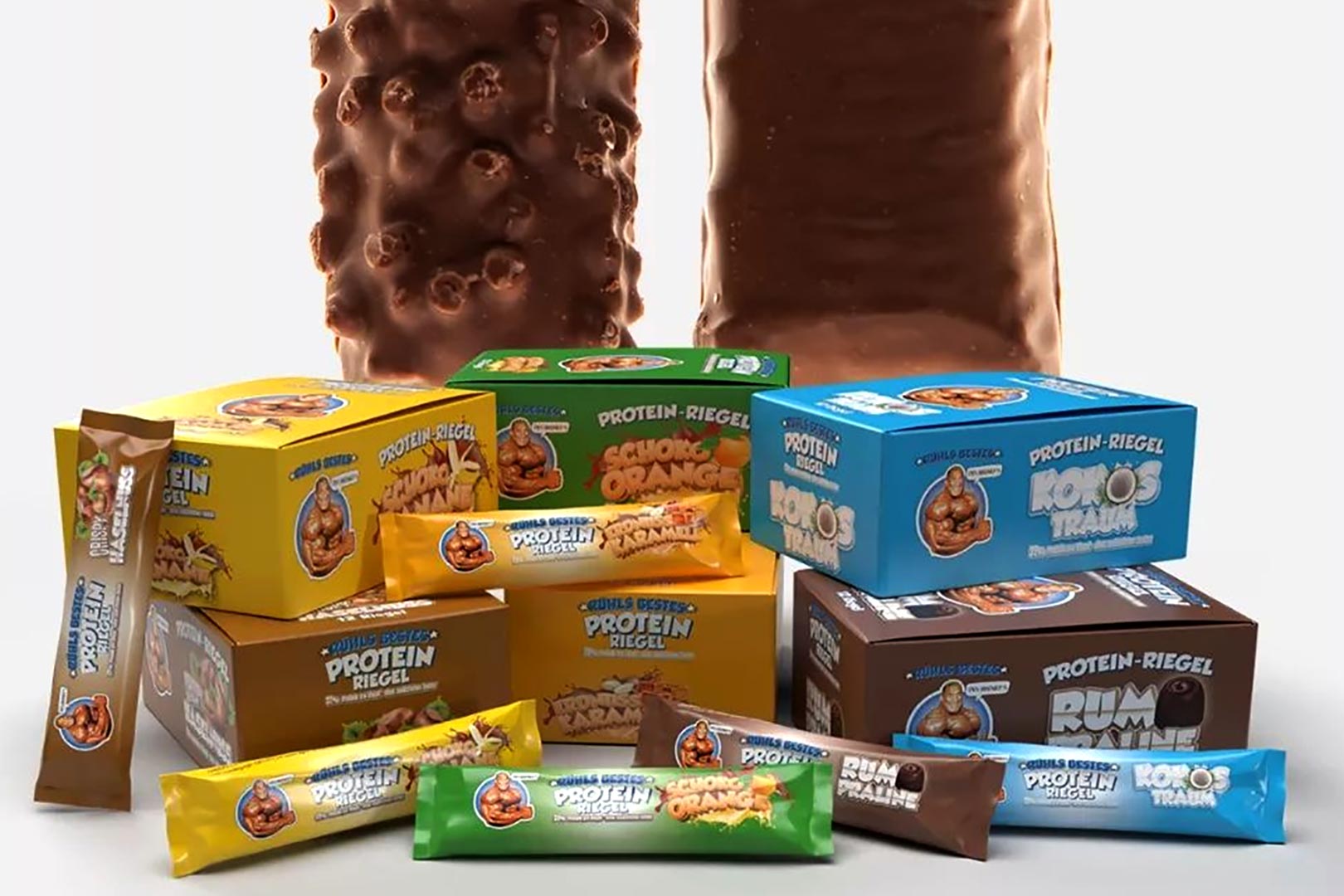 Markus Ruhl's brand Rühls Bestes has added a family of protein bars to go alongside the extensive selection of sports nutrition products it has available in Ruhl's home country of Germany. The name is as straightforward as you can get in the Rühls Bestes Protein Bar; although as simple as the title is, it looks absolutely delicious. There are actually two types to choose from, one crispy and the other gooey center-filled.
The Rühls Bestes Protein Bar has a soft base topped with a creamy layer and a coat of chocolate for its Rum Praline and Peanut Caramel flavors, while the rest of its options have a denser base, gooey core center, covering of crispy pieces, and also a layer of rich chocolate. There are more tastes to choose from for the crispy variant in Chocolate Banana, Chocolate Orange, Crispy Hazelnut, and the rich Chocolate Dream.
While the builds of Markus Ruhl's protein bars vary a fair amount between the versions, their macros don't, with all of the varieties ranging in price from 16g to 18g of protein a piece, 5 to 8g of fat, 18 to 19g of carbohydrates, under 2g of that sugar, and calories landing between 209 to 220, so again, nutritionally, there isn't a massive gap between the many options.
As is the case with most new releases these days, Markus Ruhl's Rühls Bestes Protein Bar is available for purchase first, directly through its online store, in boxes of the usual 12 pieces, and the price isn't too bad. Straight from the legendary bodybuilder and his brand, you'll pay €24.99 (26.72 USD), and that goes for any of the flavors of the protein snack, whether it be the sweet Peanut Caramel or the crispy Chocolate Banana.