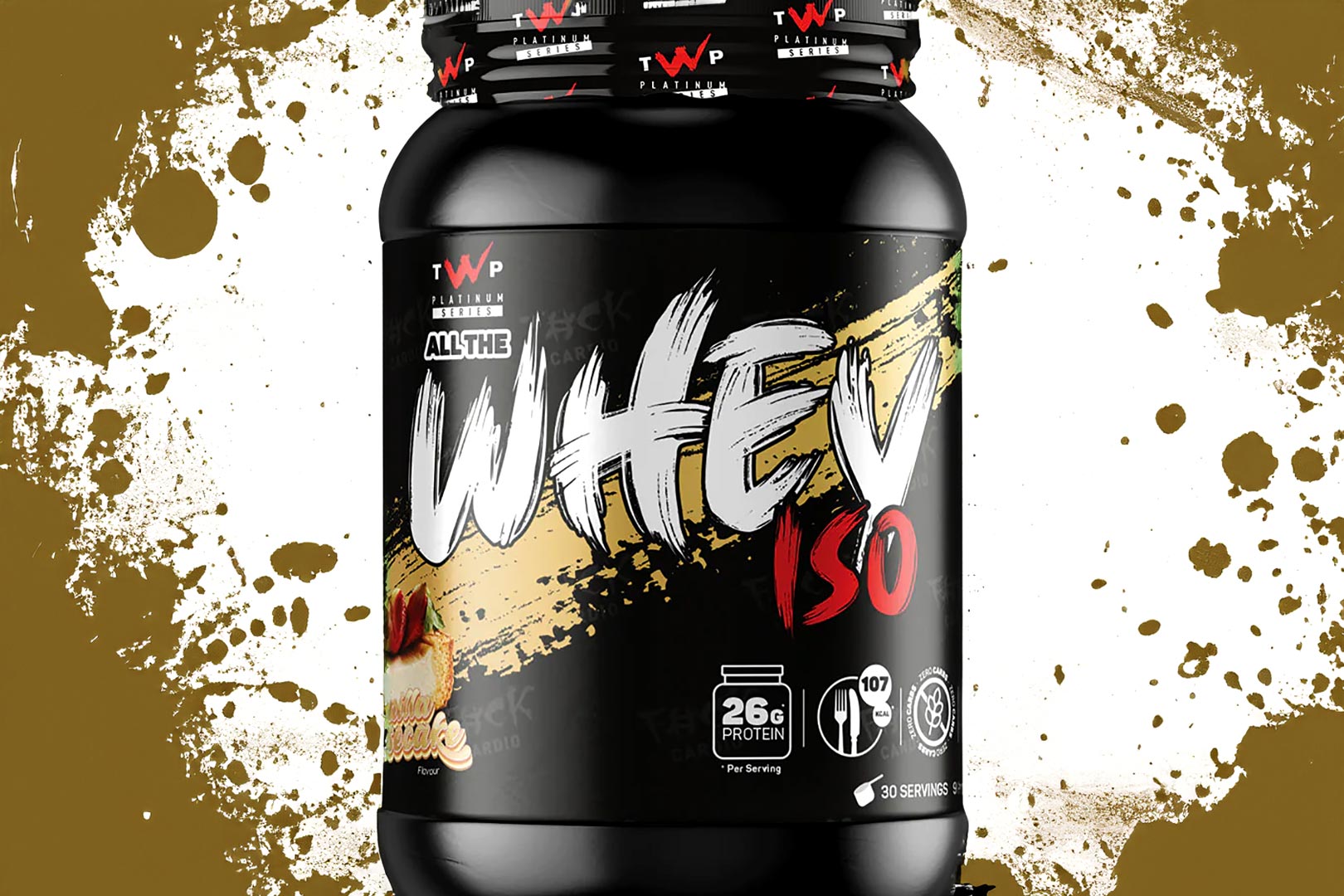 TWP Nutrition in the UK started the year with the introduction of its first-ever protein powder in All The Whey Up, and it has certainly kept the attention on that supplement, consistently adding flavor after flavor to its menu. The product hit the market in an impressive nine different tastes and has since expanded even further to 15 in a matter of eight months; now, this week, the brand has debuted its second protein powder.
All The Whey Up is a relatively straightforward blend-style supplement, relying mostly on whey concentrate to provide its protein, with some milk concentrate and whey isolate. Joining the product in that category, also from TWP Nutrition, is All The Whey ISO, a premium isolate-based alternative. Instead of a blend of sources of protein, every gram of protein in a serving of All The Whey ISO comes from high-quality whey isolate.
The nutrition profile in TWP Nutrition's All The Whey ISO is, of course, leaner than All The Whey Up as its only source is whey isolate, with 25 to 26g of protein, around a gram of carbohydrates, almost none of that sugar, well under a gram of fat, and 110 calories. The supplement is available immediately over at twpnutrition.com in a lot fewer flavors than the blend competitor in Chocolate Caramel, Eton Mess, Vanilla Cheesecake, and White Chocolate Beuno in moderate-sized tubs of 30 servings at £33.99 (42.16 USD).