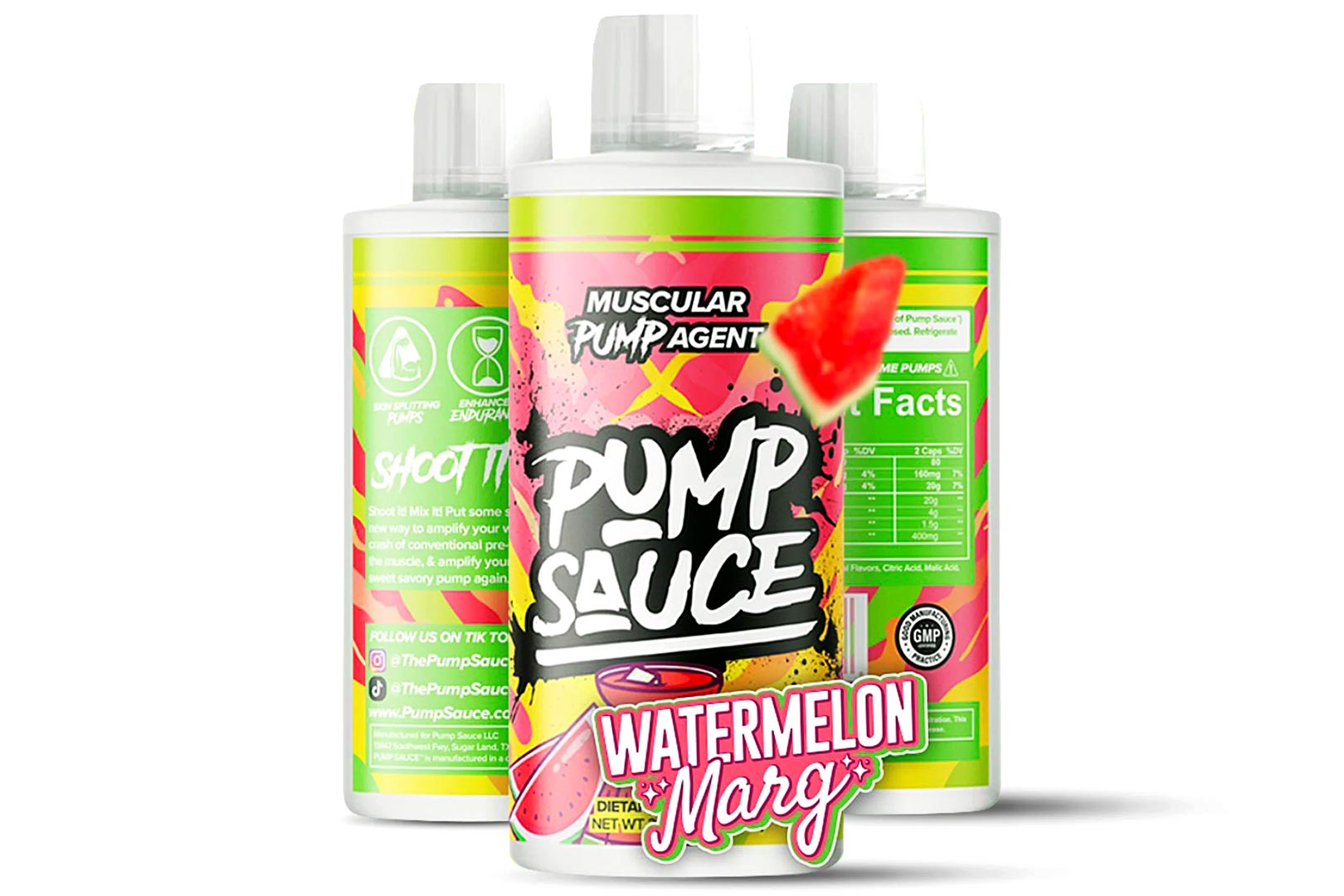 Pump Sauce is one of the few more advanced, liquid-format glycerol-based pump pre-workouts out there, and we can tell you firsthand that this one gives you a bloated, over-the-top pump that's incredibly difficult to find in a powder supplement, even in the pump-specific pre-workouts. The brand behind the lone product, or at least lonely for now, debuted Pump Sauce in the one Strawberry Lemonade flavor, although starting this week, that is no longer the case.
There is now an actual menu for Pump Sauce, with the introduction of two more tastes, in a classic watermelon recipe with a twist in Watermelon Marg or Watermelon Margarita, and then something on the candy side of things with a sweet Gummy Sharks, inspired by the sweet of the same name. Both of those extensions have all of those same Pump Sauce highlights in 20g of glycerol, a gram of agmatine, 4g of citrulline malate, and 400mg of pink Himalayan salt.
Pump Sauce in its fresh new Watermelon Marg and Gummy Sharks flavors are available for pre-order through the retailer My Supps Club at $44.99 for a bottle of 16 maximum servings or 32 regular, and trust us when we say, you'll want to take that maximum experience for a ride. Pre-orders ship out on Thursday of next week, and if you want to buy more than a single bottle, the brand rewards you with discount where as much as four brings the cost down to $33.74 each.