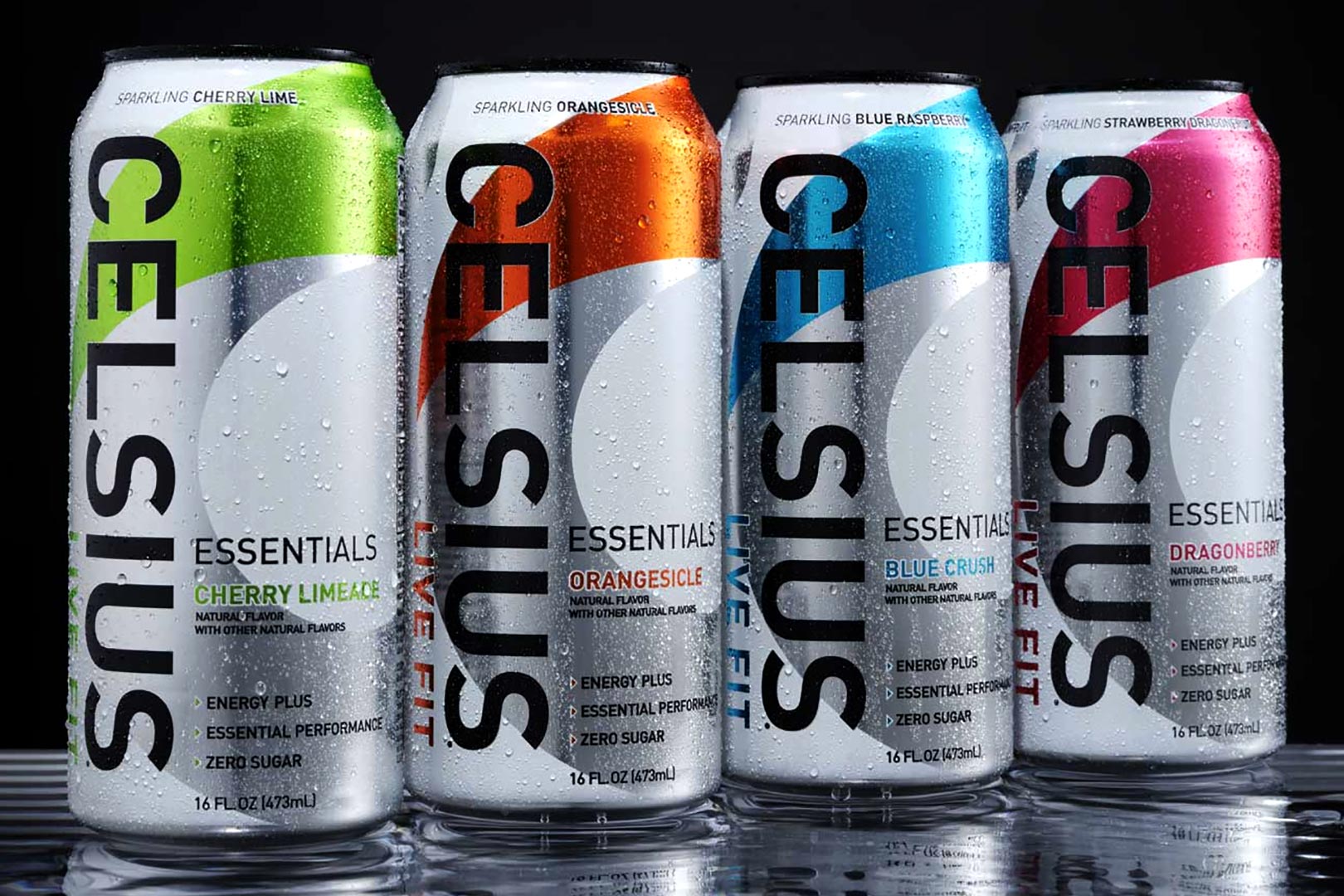 Celsius Essentials is an energy drink from the hugely popular brand behind the 12oz, clean energy-style, self-titled Celsius Fitness Drink. The big difference with this one is that it is intended more for sports and performance, sort of like a Reign Storm versus Reign Body Fuel. Essentials has some similar ingredients, such as ginger, green tea, and vitamins, but zero calories, added amino acids, and a higher 270mg of caffeine.
At the convenience convention NACS this year, Celsius was one of the many beverage companies introducing new products, and strongly positioned at its booth was indeed the Celsius Essentials energy drink. The higher-powered product has a handful of flavors on its menu, in Blue Crush, the strawberry dragonfruit blend Dragonberry, Cherry Limeade, and Orangesicle, and all four of those can now be found nationwide.
About a month after first laying eyes on the Celsius Essentials energy drink at NACS, Celsius has officially launched the lightly amino-infused caffeinated beverage exclusively at the major convenience store chain, 7-Eleven. If you head into your local store, you should be able to find Essentials in coolers; if not, then you should shortly and for a bit of help, the brand has put together a where to find page specifically for the drink.