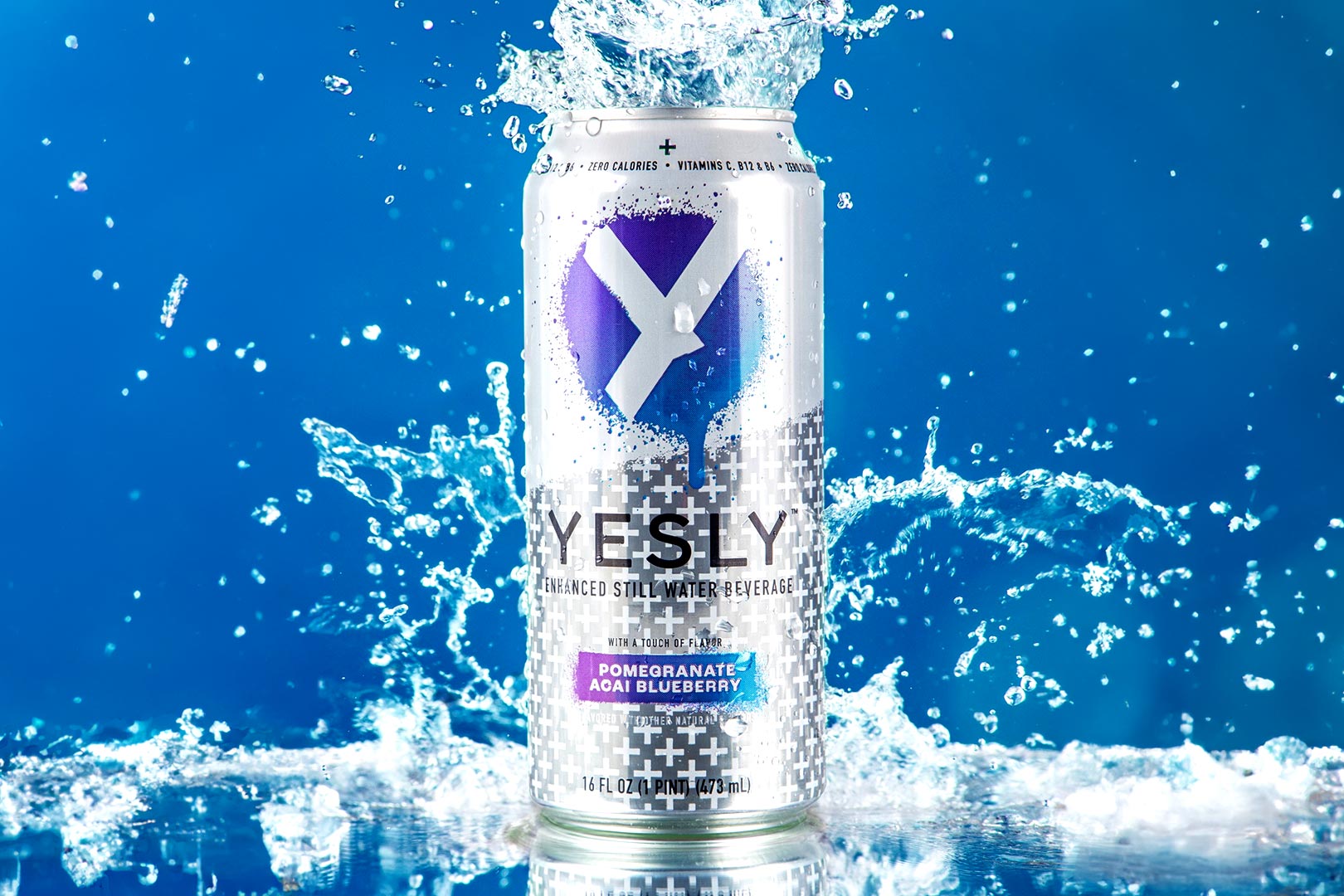 Yesly is an intriguing and young beverage brand that made its debut earlier this year, and while it has the look and feel of your typical carbonated energy drink, that is not the case on this occasion. Yesly does indeed make a beverage in the traditional 16oz can; although it's not filled with sparkling flavored water enhanced with caffeine for a convenient hit of energy, it's flavored still water featuring a few functional ingredients.
The still relatively new Yesly beverage comes with a pair of B vitamins, the effective and reliable antioxidant vitamin C, and electrolytes to support hydration, performance, and recovery. Essentially, all of the benefits you get in a caffeinated drink, like vitamins and electrolytes, but no caffeine. The brand has also kept its signature product clean and tidy on the nutrition side with no sugar, carbohydrates, or fat and absolutely no calories.
Yesly is a fresh new drink aiming to give you the benefits of vitamins and electrolytes in canned flavored water without any unnecessary nutrition, including zero sugar and calories. The brand and its beverage can be found in select retail locations as well as be purchased through yeslywater.com. Like all good drinks, there is a nice selection of flavors for Yesly in Black Cherry, Pomegranate Acai Blueberry, Lemon, and Kiwi Strawberry.