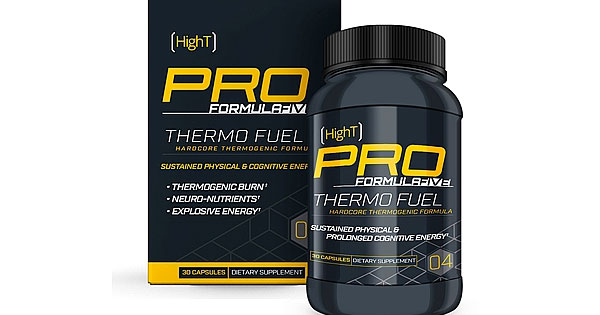 While Thermo Fuel isn't in any way an odd fit for the HighT Pro Formula Five series, it does definitely stand out a little. Out of the five it's the only supplement promoting something other than recovery or muscle-building, or at least weight loss in any way. Most of the time when you see a line without a protein or pre-workout as big as the HighT Pro Formula Five system, you would expect to see more than one fat burner. Regardless Thermo Fuel is the weight loss solution in the Formula Five series, that is actually quite a bit different to what we're used to seeing for the popular category. Instead of loading up Thermo Fuel with stimulants like all of its competitors, HighT have only put 56mg of caffeine in their Formula Five fat burner. Other ingredients you might be familiar with in the product include raspberry ketones, green tea, ginkgo biloba, bacopa monniera and Huperzine A. Like all the other new HighT Pro Formula Five supplements we're posting about today, we have got Thermo Fuel's official facts panel below alongside some stacking information from the brand.
HighT Pro Formula Five Thermo Fuel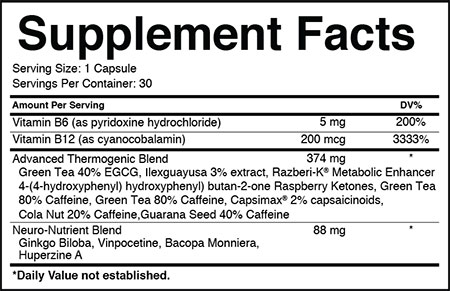 Stacking information for Thermo Fuel
Turbo T – Stacking Thermo Fuel with Turbo T will cause you to be alert, focused, burn fat and fuel your muscle.
Growth 191 – Stacking Thermo Fuel with Growth 191 will cause you to be alert, focused, burn fat and increase strength and mass gains.
Active BCAA Regen – Stacking Thermo Fuel with Active BCAA Regen keeps you sharp during your training, fuels your muscles with key amino acids, and floods your body with essential electrolytes…Capitalizing on every minute of your workout.
Regen PM – Stacking Thermo Fuel with Regen PM ensures your body is in sync with your focused mind throughout the day, and helps regain the restorative and restful sleep at night needed to support healthy cortisol levels, replenish nutrients, and cognitive function.