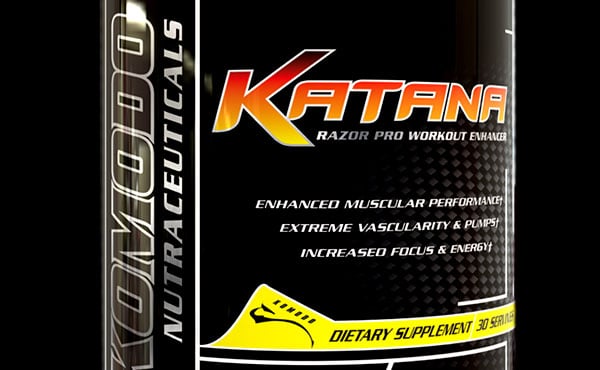 Komodo Nutraceuticals has announced that its third (current) version of the pre-workout supplement Katana is soon going to be replaced by a fourth. The brand has yet to reveal a whole lot about the product, but has confirmed a number of its ingredients as well as a couple of its flavors. When it comes to contents we know that Komodo's Katana V4 will have a total of 10. Of that 10 we know of six, with most of them being features from the current Katana.
The ingredients revealed so far for the upcoming Komodo pre-workout sequel are citrulline, HydroMax glycerol, AgmaPure agmatine, Cognizen citicoline, caffeine and vitamin B12. None of the doses for any of the six have been confirmed, although we do imagine the ingredients being carried over from Katana V3, will likely be at or around the same doses in Katana V4. As for the supplement's couple of flavors we know of, Komodo has named two fruity recipes so far in Green Apple and Cherry Limeade.
Definitely stay tuned for more information on Katana V4, as it does look like details on this one are going to be coming in piece by piece.