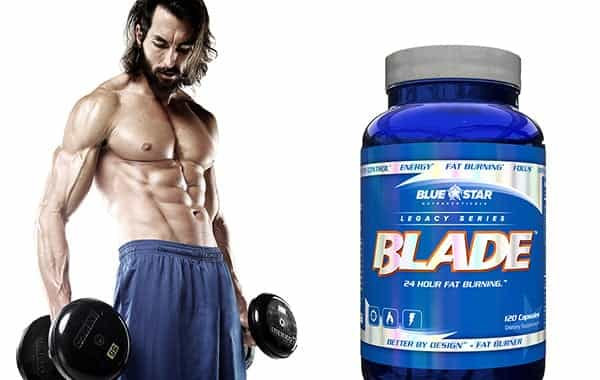 Blue Star Nutraceuticals, the brand behind supplements such as ISO-Smooth, Aminofast and the pre-workout PPK. Has just launched an all new version of its weight loss formula Blade. The biggest change to the product is that it was one of the many that used Pikatropin (picamilon), which has obviously been removed as well as a handful of other ingredients.
Compared to its predecessor, the new Blue Star Blade has actually carried over quite a few features. Green tea, caffeine, yohimbine HCl, fumarate, BioPerine black pepper and succinate are all the ingredients taken from the original. The other five which includes picamilon, have been replaced by CH-19 sweet pepper, acetyl-l-carnitine, synephrine, AstraGin and sodium alpha lipoic acid. If you're wondering what the doses for any of the updated Blade's features are, we have added its label down below although only half of it is transparent, with the other half being proprietary.
To go with the launch of its all new fat burner, there is in fact a direct deal available on the updated Blue Star Blade. Through until 10PM Eastern Time tomorrow, you can save 30% on the supplement making its high direct price of $59.99 a lot more attractive. The only thing you need to remember is the coupon "TAKE30", and to use the code before it expires tomorrow night.
Blue Star Blade (2016 version)