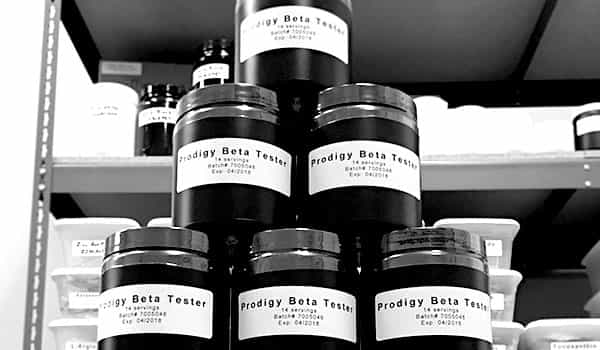 After eight months of silence PNI has returned and announced that it's coming out with an all new version of its pre-workout Prodigy. Usually we get sneak peeks at supplements then a look at its ingredients, however for the upcoming Prodigy things are the other way around. PNI has revealed the facts panel for its latest creation and it definitely looks like this one is going to be interesting.
In total there are 18 different ingredients in the 2016 edition of PNI Prodigy, all adding up to just over 14g. You can see the product's complete list of features below, but just to give you some of its highlights you have 3g each of citrulline (1:1) and HydroMax glycerol, 1.5g betaine, 250mg alpha GPC, and the extremely impressive stimulant 2-amino-6-methylheptane also referred to as DMHA.
With the list of ingredients it has, it's really no surprise PNI Prodigy promises almost every effect you need in a pre-workout. From enhanced energy and focus to increased performance and pump, the upcoming supplement is aiming to have you completely covered.
At the moment and as you can see above, the new Prodigy is only at the beta tester stage although the formula does appear to be final. Whether that means its close to shelves or still a few months away we don't yet know, but it is definitely a product we're looking forward to getting our hands on.
PNI Prodigy (2016 edition)