Jul 27th, 2016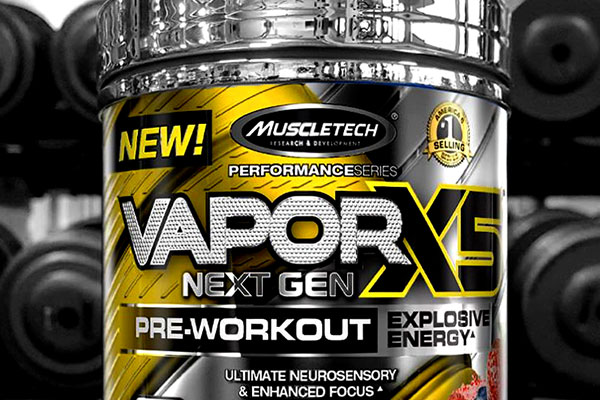 Over the weekend Muscletech released a first look at its upcoming Performance Series pre-workout, which gave us a little more than a real-life look at the supplement. The shot of the product confirmed a more complete title for it with VaporX5 Next Gen, as opposed to what it had in previous imagery with Vapor X Next Gen. Today we have another update on the supplement revealing what could be all of the flavors it's going to be available in.
Up until today we only knew of one flavor for Muscletech's sequel pre-workout, with the traditional recipe Fruit Punch Blast. We now have three more names that are going to be on the VaporX5 Next Gen menu, which could very well be where the list ends for the product. Joining Fruit Punch Blast is another common pre-workout option in Blue Raspberry, and two much more interesting sounding flavors, Candy Watermelon and Icy Rocket.
As far as we know Muscletech is still planning on launching VaporX5 Next Gen sometime next month, alongside Nitro-Tech Whey Gold and the protein bar Nitro-Tech Crunch.