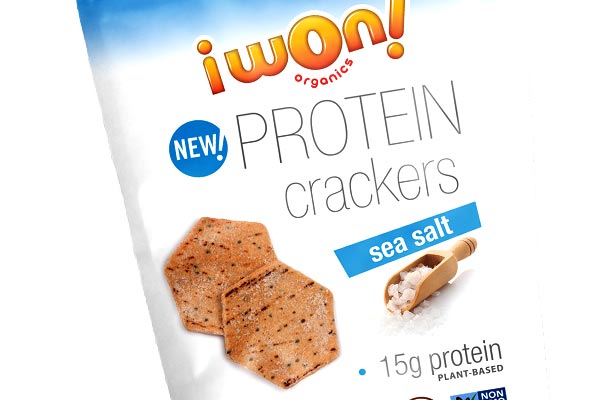 Last year in October you may remember I Won Nutrition teased its first entirely new product, which really only confirmed that the innovative company had something new coming. Now, almost four months later, the brand has finally unveiled its next big release, introducing I Won Protein Crackers.
Just like its original high protein chips, the upcoming I Won Protein Crackers are going to be plant-based, gluten-free, and organic certified. So far the only nutrition details we have are that each bag of the crackers will pack 5g less protein than the chips at a total of 15g, with its main source being pea protein.
Fans can't unfortunately get their hands on the new I Won Protein Crackers just yet, however the wait for the product isn't long as the brand is aiming to launch them in less than two weeks on the 1st of March.