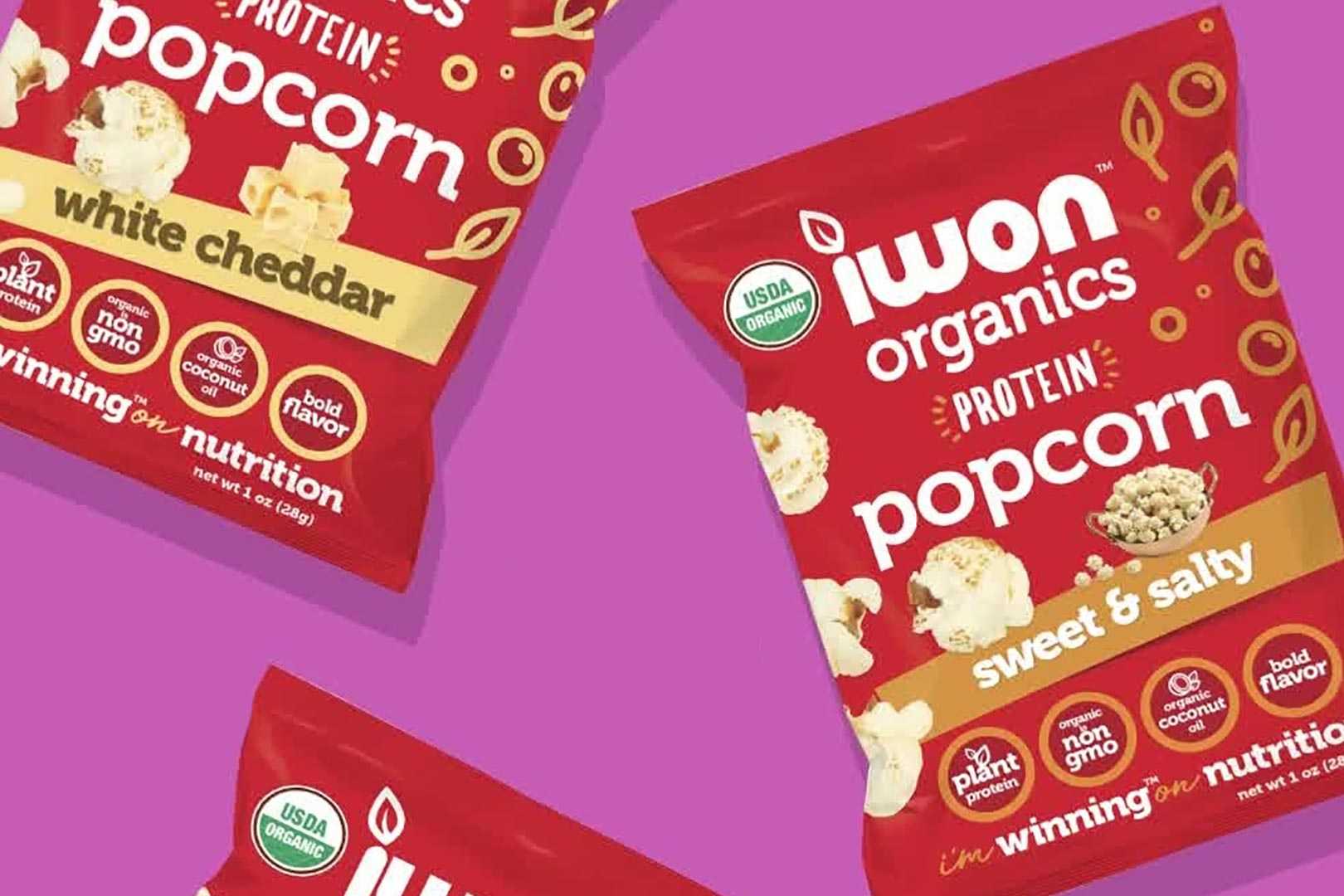 It was a few months ago, the functional innovator iWon Organics unveiled its latest snack creation with protein-packed popcorn, simply named Protein Popcorn. The product was introduced in three classic popcorn flavors with White Cheddar, Sweet & Salty, and White Truffle & Sea Salt. The iWon innovation is rolling out to shelves this month at the many locations of The Vitamin Shoppe across the country.
With the product making its way into the hands of fans, we wanted to share more information on iWon Organics Protein Popcorn than we had when it was first announced, including its full nutrition profile. In one of the smaller 1oz bags of the product, you get 4 to 5g of protein, 13 to 15g of carbohydrates with 3g or less of that sugar, 7g of fat, and a very reasonable calorie count for popcorn coming in at 140.
As mentioned, those macros are based on the smaller 1oz bag of Protein Popcorn from iWon Organics and can be quadrupled for the larger 4oz, jumping the protein up to as much as 20g and a hefty 560 calories. Again, the product is currently making its way out to the major retailer The Vitamin Shoppe, where iWon already has a strong presence with its Protein Stix, Protein Puffs, and Protein crunchies Cereal.