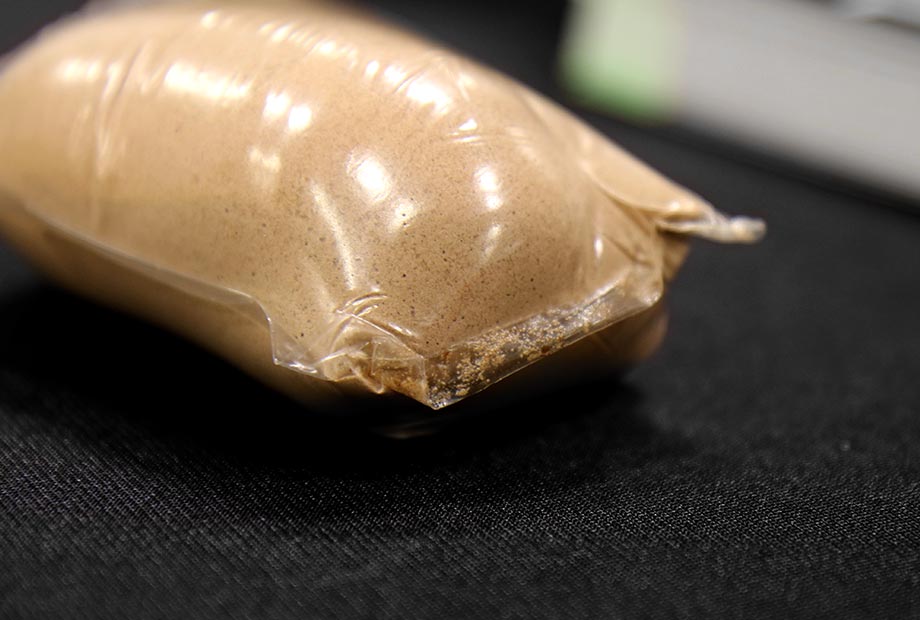 Supplement expos are always filled with new and innovative products from up and coming companies. At this year's Arnold Expo Vade Nutrition is one of those creative new companies who has a product that is a truly see it to believe it type thing.
The unique innovation from Vade is a dissolvable protein scoop. It is that one line that immediately attracted us to the brand and take a closer look. Basically, the product is a sealed, puffed up little pouch, that holds a serving of protein inside.
The way it works is you simply throw that ball of plastic type material into your bottle with water, shake it up, then in seconds it's all mixed together. The dissolvable packaging is 100% made of food grade ingredients, that according to the brand "are found in food we consume on a daily basis."
At the moment Vade's dissolvable scoop is only being used in its own supplement, a fairly straightforward 100% whey isolate protein powder. We don't however imagine that'll be the case for very long, as the patent pending technology is certainly something we see other brand's partnering with Vade for and incorporating into their own products.
You can find out more about Vade Nutrition on its website, as well as purchase its 100% Whey Isolate to experience the magic of its dissolvable scoop. Currently the supplement comes in two sizes, a 10 serving bag priced at $14.99, and a more cost-effective 24 serving at $25.99.