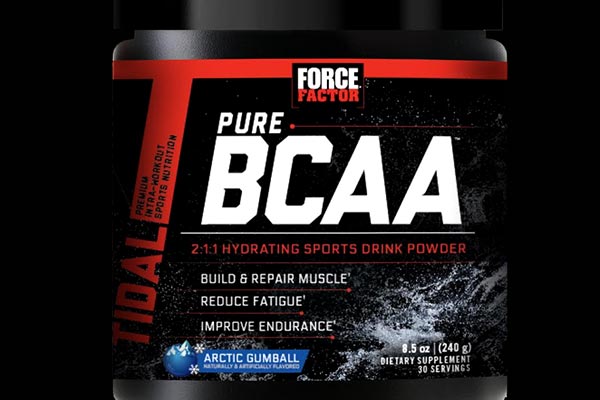 A few weeks ago in March, Force Factor dropped a teaser of an entirely new supplement it has on the way with no name or really any kind of clues. The only detail we could confirm was that the mystery product would be a powder formula of some sort, that we believed could involve hydration.
Force Factor has now completely unveiled its previously teased supplement, introducing the complex amino formula Pure BCAA. Like a lot of amino products, Force Factor Pure BCAA has been designed to help with recovery and repair, as well as reduce fatigue and boost endurance.
At the moment the brand has yet to reveal the full facts panel behind Pure BCAA, although it has given us a list of its main ingredients. As you'd expect with a title like it has, Pure BCAA does of course feature BCAAs at the usual 2:1:1 ratio, along with CherryPURE branded tart cherry and rhodiola.
As far as the release timeframe on Force Factor's new Pure BCAA goes, for now it is only said to be coming soon. We do however know it will have a menu of five different, 30 serving flavors when it eventually arrives with Arctic Gumball, Electric Lemonade, Tropical Freeze, Berry Smoothie, Cranberry Splash.