Following the recent release of its compact and convenient, stainless steel utensils, 6 Pack has launched another handy product to add to your on-the-go arsenal. For the month of June the brand has introduced the 6 Pack Layover, which is a toiletry bag.
The new product is wrapped in pebble leather, colored mostly in black with a white and gray horizontal line design along the bottom. The bag is big enough to keep all of your essential toiletries and other necessary travel items, while still maintaining a compact size.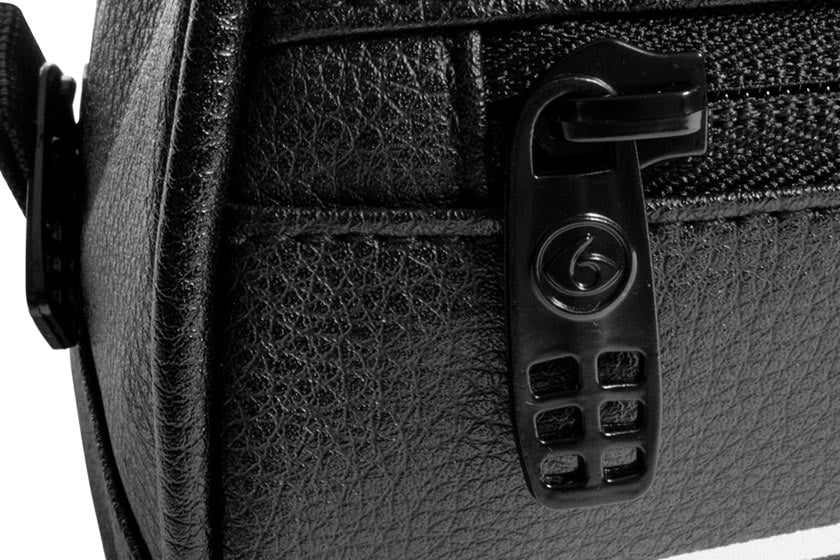 As per usual the latest 6 Pack creation is already in stock and available through the brand's own online store. If you head to sixpackbags.com today you'll find the 6 Pack Layover bag in the accessories section with a price of $34.99, in just the one black color at the moment.