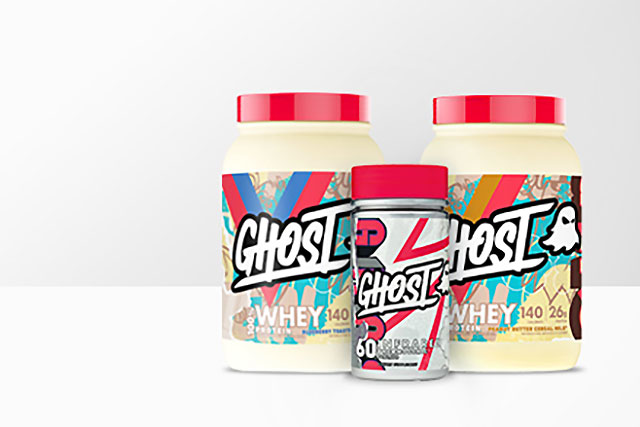 While Ghost has already managed to release four new products in the past month and a half including the strength and size formula Ghost Size and the second Warheads Ghost Legend flavor. The brand has just revealed that it has yet another new release coming soon with the fourth flavor for its Stack3d Certified protein powder Ghost Whey.
As you'd expect from the creative team over at Ghost, the next addition to its family of protein flavors isn't going to be anything traditional. The recipe is a fruit-based one going by the lengthy title of Blueberry Toaster Pastry Ghost Whey.
Ghost has been able to confirm that unlike its last few supplements launches, Blueberry Toaster Pastry won't be available first at ghostlifestyle.com. The brand's major retailer GNC will be the first place to stock the unique protein flavor, with Ghost's website getting it a little later at the end of this month.