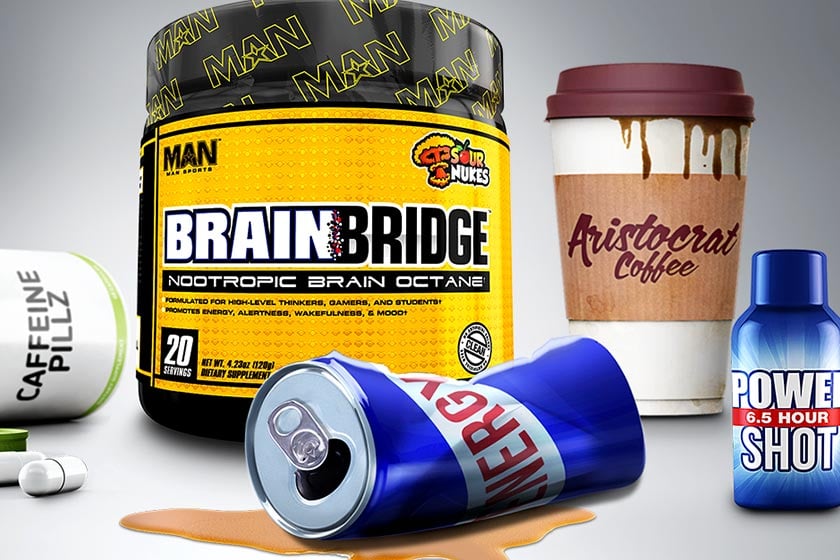 When MAN Sports launched its very impressive, although rather expensive focus infused pump pre-workout NOO Pump, a few years back. It gave us a glimpse at just how versatile the brand can be, proving that its formulating talents can extend across into the focus category. Unfortunately, NOO Pump was eventually discontinued; however, MAN is now back with another supplement that is all about mental energy and focus.
The name of the product is MAN Brain Bridge, which the brand first teased at the beginning of the year, then dropped a few more details for a couple of months ago. The supplement is now a lot closer to launch, so to get everyone ready for it, MAN has passed on a look at the full formula behind the new Brain Bridge.
For thinkers, gamers, and students
MAN is promoting its first real, dedicated focus product with a list of benefits that far exceeds that of most of its competitors. Brain Bridge is said to have been formulated for high-level gamers, students, and thinkers, and promises enhanced wakefulness, mood, energy, and alertness.
Loaded focus formula
To deliver its fully loaded nootropic experience, MAN Brain Bridge packs an impressive, 100% transparent combination of ingredients. Surrounding the supplement's main blend you have vitamin B6 and B12, the LTP Mental Domination mix of sceletium tortuosum and coleus forskohlii, lutein and zeaxanthin for vision support, and an energy blend with theanine, TeaCrine, and 122.5mg of caffeine from green coffee beans.
While that is a lot of ingredients already for the Brain Bridge formula, there is still its primary blend. Responsible for the majority of the effects in the product, MAN has brought together 750mg of acetyl-l-carnitine, 600mg of AlphaSize alpha-GPC, half a gram of phenylalanine, 250mg of n-acetyl-l-tyrosine, 150mg of bacopa monniera, 100mg of SerinAid phosphatidylserine, 50mg of AstraGin, and 200mcg of huperzine A.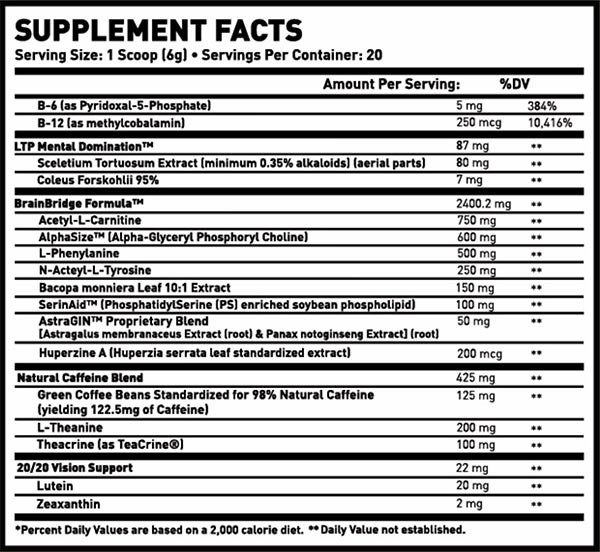 MAN Brain Bridge basically has it all. It features a variety of ingredients very few competitors can come close to, which should be more than enough to help it deliver a complete experience involving improved focus, motivation, energy, and a better overall mental game.
Candy inspired flavor
The exciting looking supplement has just been released today in the one 20 serving, candy inspired Sour Nukes flavor, and as per usual it's arrived with a couple of introductory deals. If you head over to MAN's website you can pick up Brain Bridge either by itself for $34.99 or get two tubs for $30 each, with both options getting you a free shaker.