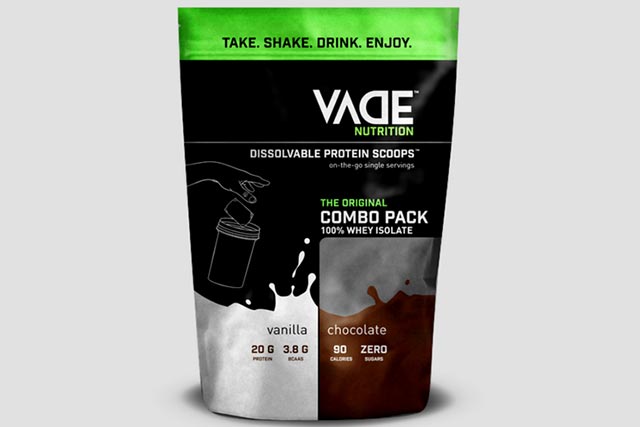 The innovative team behind the dissolvable protein scoop, Vade Nutrition, has launched a new way to try its unique product. Up until now the brand had just two flavors for the protein powder it sells, that's more of a way for Vade to show off how its dissolvable packaging works.
The brand has now put together a combo pack for its straightforward whey supplement, that is a mix of its two flavors Chocolate and Vanilla. Instead of having 20 dissolvable servings of just the one flavor per bag, the Vade Nutrition's new release has 15 of Chocolate and 15 of Vanilla.
The extra servings do of course make Vade Nutrition's combo pack a little more expensive than the 20 servings at $45.99, however overall that's still cheaper than purchasing two bags of 20 to try both flavors. If the new option does sound like a bit of you, it is now in stock and available through the brand's website.