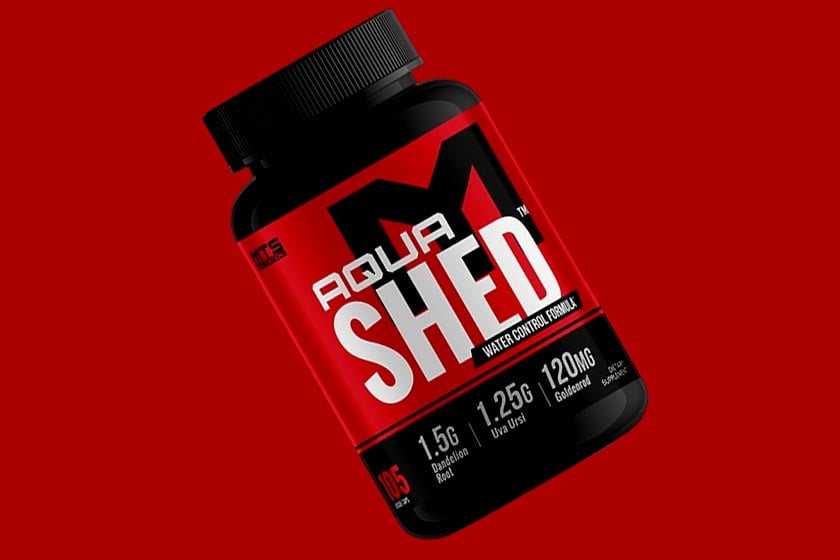 MTS Nutrition is continuing to spread out into a variety of different supplement categories this year, with the latest area of the market it's entered being water loss. The brand has introduced a product this week called Aqua Shed, designed to get you that little bit leaner through water control.
MTS Nutrition's new Aqua Shed is promoted as an all-natural diuretic to help you obtain your best look ever. More simply put in the words of the brand's CEO Marc Lobliner, if you're something like 7% body fat and you want to look one or two percent lower, Aqua Shed is for you.
Aqua Shed brings together a combination of six different ingredients; all included to help with water loss. Each five capsule serving of the supplement packs 1.5g of dandelion root, 1.25g of uva-ursi, 120mg of goldenrod, and 100mg each of juniper berry, buchu leaf, and bladderwrack plant.
The latest innovation from MTS Nutrition is already available at the home of MTS, Tiger Fitness. Aqua Shed has arrived at a price of $14.99, with a total of 21 servings per bottle. It's recommended you use the product twice a day, for three to four days before taking a seven-day break, so that $14.99 could get you through about three rounds of Aqua Shed.