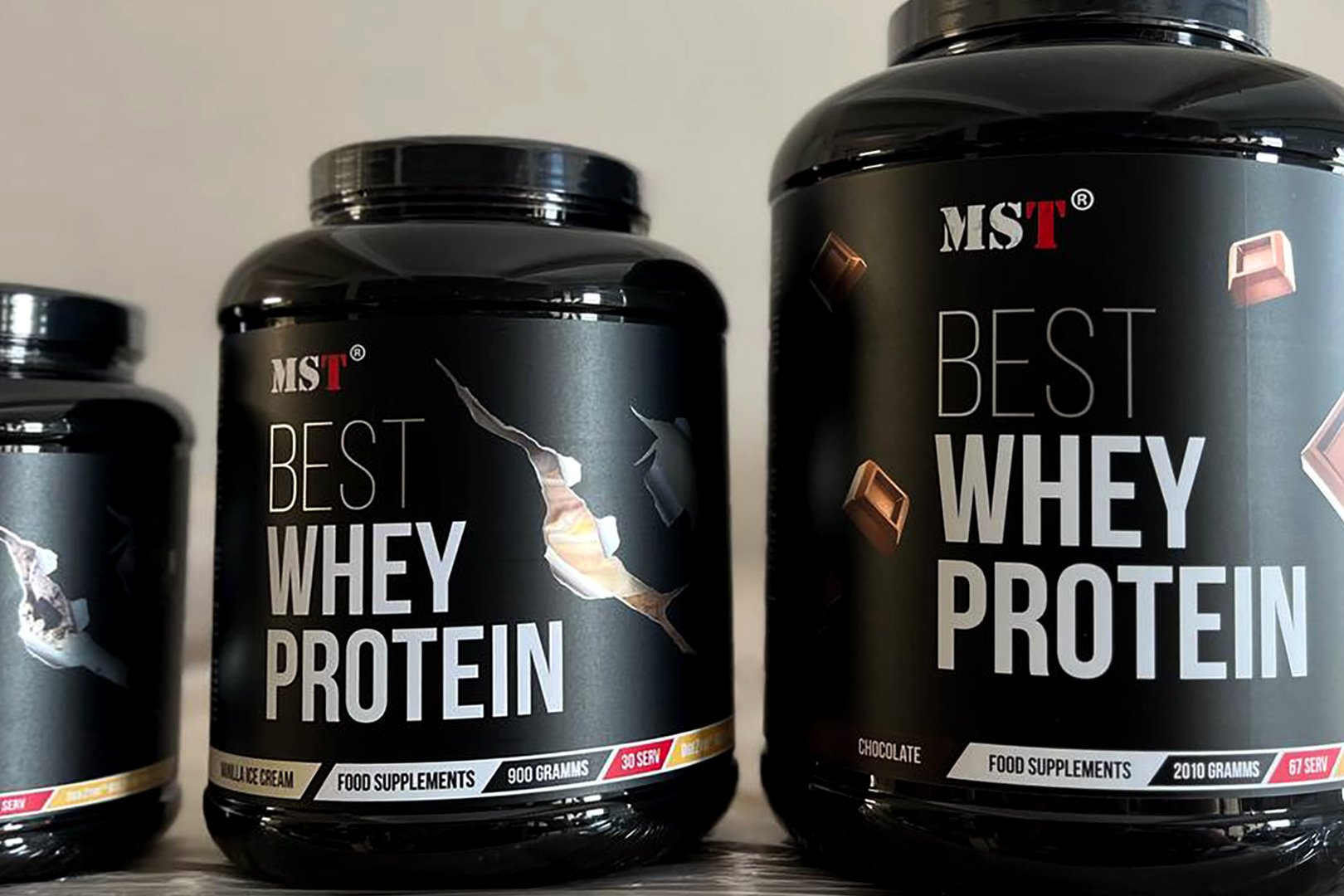 There are a couple of Best Whey-named supplements already on the market, and this month, there is another coming from Europe by way of the sports nutrition company MST Nutrition. The Best Whey from MST is similar to those others, packing a relatively traditional nutrition profile backed exclusively by whey sources of protein with an extra premium feature to improve and enhance digestion and absorption of the product.
MST Nutrition's Best Whey provides 22g of protein a serving, under 2g of carbohydrates, the majority of that is sugar at 1.5g, 2g of fat, and a calorie count of 115. Those numbers are relatively typical for a whey-based protein powder, albeit with 10% less than the common 25g of protein. As mentioned, there is a little something extra in the supplement by way of the enzyme blend DigeZyme for the purpose of improved digestion.
MST Nutrition has launched Best Whey protein powder in the European market in a couple of flavors, both classics in Chocolate and Vanilla Ice Cream. The brand has also put together a nice variety of tub sizes in a 2kg/4.4lb with 67 servings, a 900g/2lb with 30 servings, and an almost trial-size option weighing 510g/1.12lbs and giving you a serving count of 17.