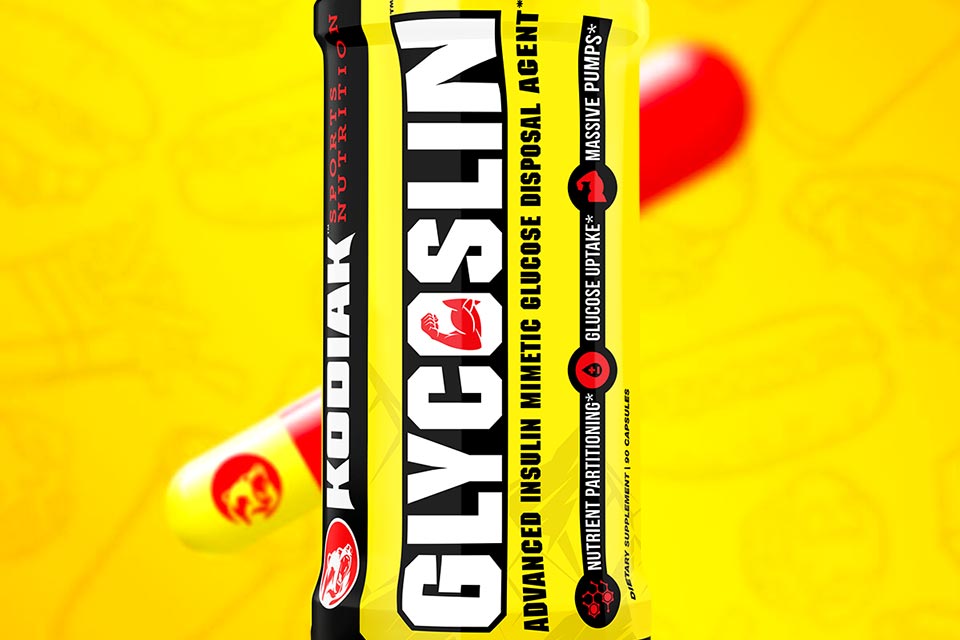 Kodiak Nutrition has completely unveiled another addition to its growing family of supplements introducing the nutrient partitioner GlycoSlin. Like most entries in the relatively complex category, the goal of the product is to help drive nutrients into your muscles more efficiently, which is ideal for those trying to build muscle.
The new GlycoSlin combines a variety of different ingredients with quality doses like in most Kodiak supplements. Some of the main features in the product include 150mg of cyanidin-3-glucoside for nutrient transport, 25mg of banaba extract, and half a gram of berberine to increase insulin sensitivity.
As mentioned there is quite the variety of ingredients in GlycoSlin, so those three aren't all that's in the supplement. Kodiak has also thrown in 600mg gentiana lutea, 300mg of thioctic acid, 200mcg of chromium, 200mg of amylase, 7.5mg of vanadyl sulfate, 300mg of cinnamon, and 5mg of the absorption enhancer BioPerine.
As well as being completely unveiled today, Kodiak has made GlycoSlin available through its own online store alongside its new muscle builder 12 Gauge. A full size 90 capsule, 30 serving bottle of the nutrient partitioner will cost you $79.99; however, the ongoing coupon code "KODIAK" can be used to get an extra 30% discount.