Ancient Nutrition has expanded its very unique lineup of supplements once again this week, with a couple of products the brand claims to be the first of their kind. The latest releases from Ancient are called KetoProtein and KetoFire, a keto-friendly protein powder and a keto-friendly capsule formula.
Ketogenic bone broth protein
KetoProtein has the same kind of concept as all of the other supplements in the Ancient Nutrition family, which is that it's powered by chicken bone broth. The product uses both chicken bone broth protein and oil as well as MCTs to give it a keto-friendly mix of macros.
Each serving of Ancient Nutrition's KetoProtein provides 15g of protein, just 2g of carbohydrates with half of that sugar, 11g of fat (5g saturated), and a total of 170 calories. It also features a handful of extra ingredients such as caffeine for a boost in energy and ashwagandha, reishi mushrooms, and a few others to help the body burn fat as fuel.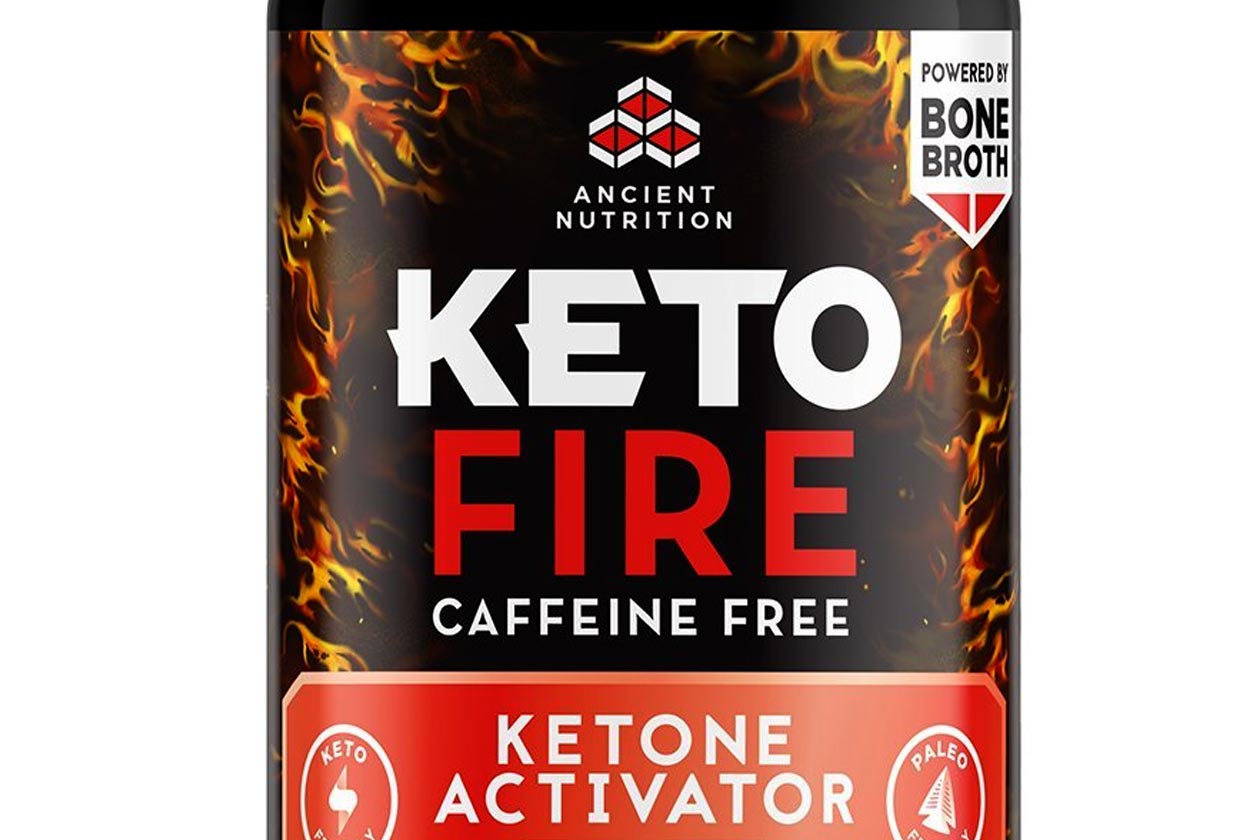 Bone broth with goBHB
As for KetoFire, it's essentially the same sort of thing as KetoProtein, just without the major macronutrients. Similar to the protein, KetoFire is powered by a non-transparent blend including ingredients such as chicken bone broth oil, MCTs, ashwagandha, reishi mushrooms, and caffeine. Ancient has thrown in goBHB ketones as well, something that's not in KetoProtein, but in KetoFire to help get your body into a ketogenic state.
Available now on Amazon
You can read a little more about both of Ancient Nutrition's new ketogenic supplements on Amazon, as neither appears to be listed or mentioned on the brand's site just yet. You can of course also purchase the products through Amazon in a handful of different options.
KetoProtein comes in three flavors with Vanilla, Chocolate, and Banana Creme, and two sizes with a 15 serving sample box and a 17 serving tub. KetoFire, on the other hand, is a capsule formula, so no different flavors, but it does have a caffeinated and a caffeine free version, both costing exactly the same price.