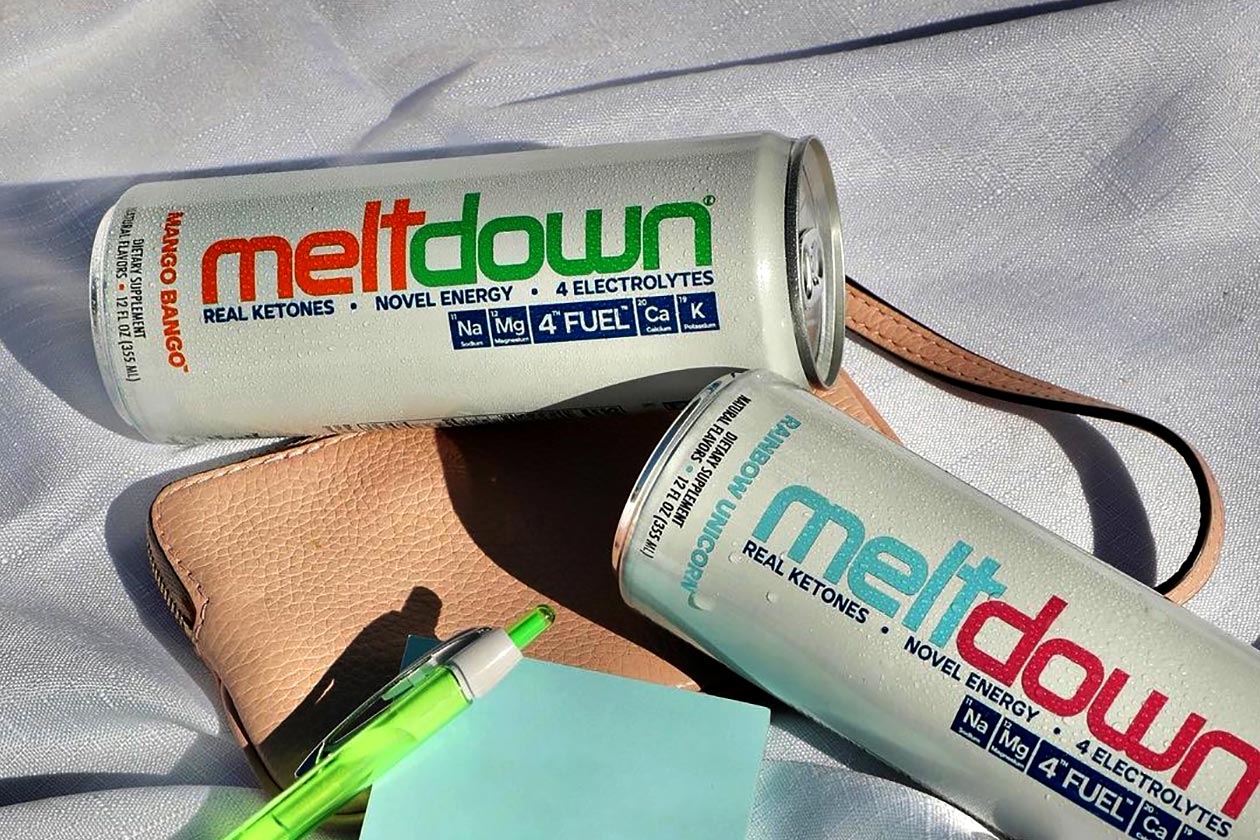 VPX Sports, the maker of the popular Bang Energy drink and its many different flavors and versions, does have other beverages on the market outside of Bang. One of those drinks if the ketone product Meltdown, which the brand has revealed is about to be completely revamped, with a fresh new formula and a much more tame and modern can design.
You can see what VPX Sports' updated Meltdown beverage is going to look like in the image above, with flavor-related colors on its title and flavor name, and the rest is mostly white with touches of blue. The upcoming product refresh will still have ketones as the main ingredient, alongside the electrolytes, calcium, magnesium, potassium, and sodium.
To go with its announcement of an all-new Meltdown drink, VPX Sports has set a launch date for the product of the 1st day of next month, which is only four days away. The beverage has been previewed in three flavors, all of which were from the previous version in Frose Rose, Mango Bango, and Rainbow Unicorn, with more flavors likely to be available on release.