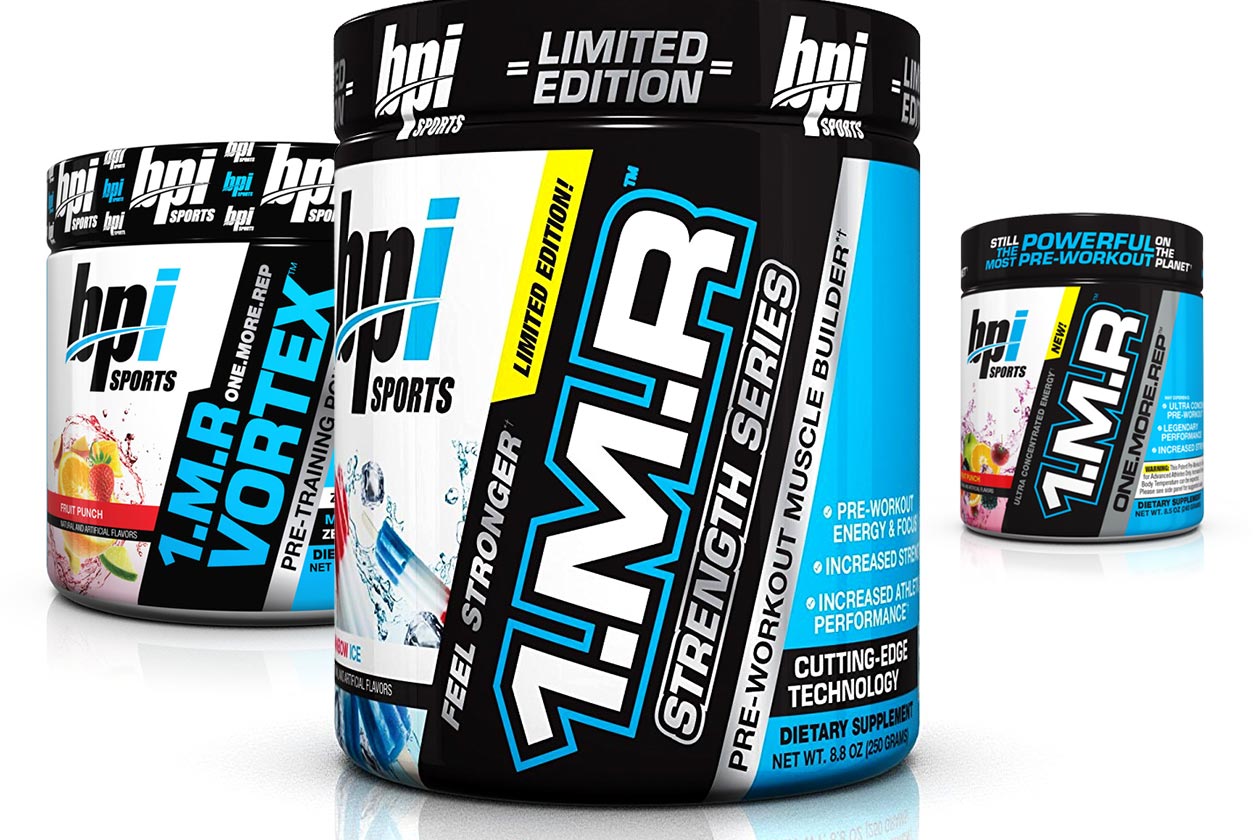 Last week we got a complete look at BPI Sports first ever Strength Series supplement with a spin-off of Best Aminos. This week we've got another complete look at the brand's other product from its new Strength Series with a spin-off of its pre-workout 1MR.
Energy and focus
The new 1MR Strength Series is quite a bit different from BPI's other 1MRs out there, in that it features a heavier, more fully dosed formula. The supplement promotes two of your more common pre-workout effects with improved energy and mental focus. To ensure it comes through in those areas BPI has included 250mg of caffeine, 50mg of CDP choline, 5mg of yohimbe, and 1.5g tyrosine.
Pump and fat burning
On top of the energy and focus, 1MR Strength Series also features 2g of carnitine for fat burning support and 3g of pure citrulline for better muscle pumps. The only ingredients in the product are in its liposomal delivery system, the same system as what's in Best Aminos Strength Series, which is there to help with the absorption of the pre-workout's formula.
On sale for $22 per tub
While 1MR Strength Series doesn't appear to be listed on BPI Sports' own website just yet, it is already in stock and available over at A1 Supplements. The retailer actually has a pretty good deal on the product at the moment with a buy one get one half price, dropping it to $22.50 per 30 serving tub.
A1 Supplements currently has BPI Sports' 1MR Strength Series in two different flavors with Fierce Blue Lemon and Rainbow Ice. It is worth mentioning that the buy one get one half price deal is also available for the other Strength Series product, Best Aminos, making A1 the place to go this week for BPI fans.