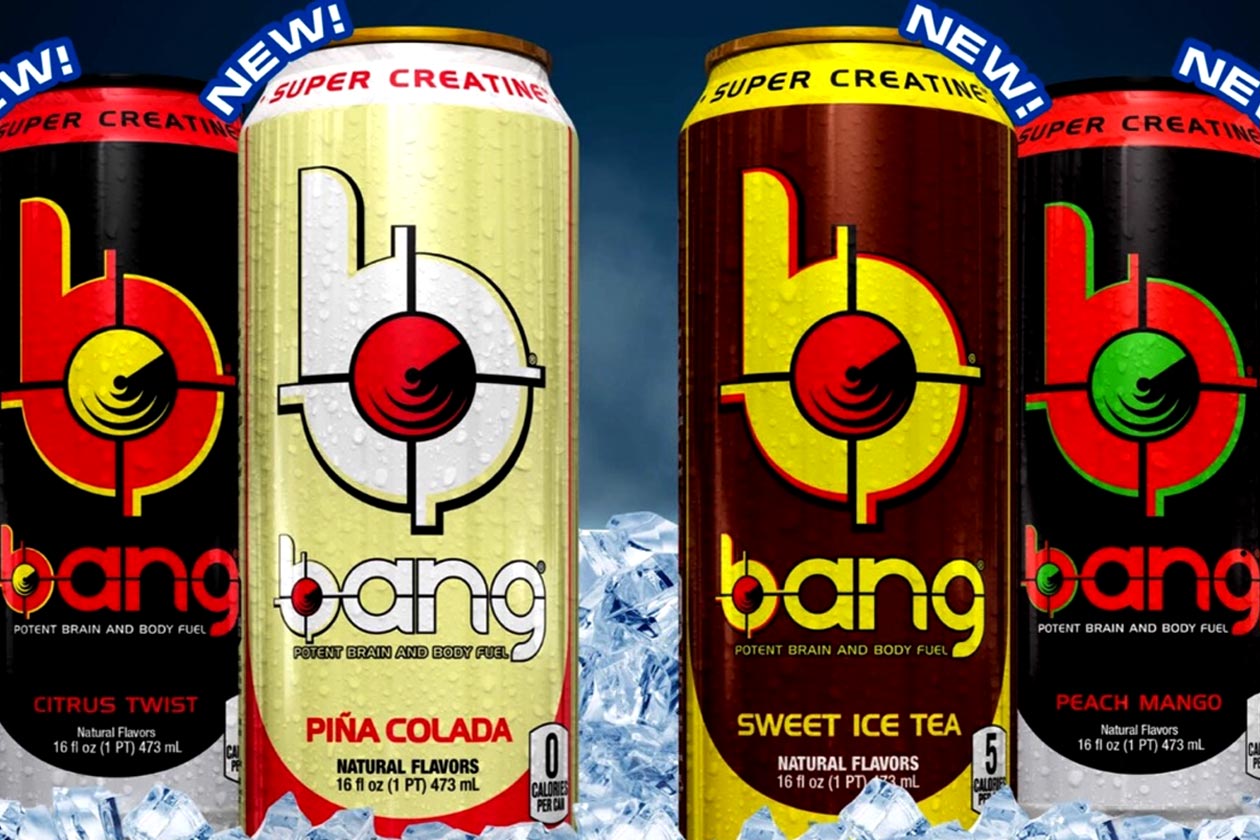 Just yesterday a new flavor was confirmed for VPX Sports' widely popular energy drink Bang, called Cherry Blade Lemonade. While the flavor was confirmed, it was also revealed that the brand plans on launching a lot more for the product before Cherry Blade.
Today we have more information about the next few Bang releases VPX has planned, and it does all sound pretty exciting. As confirmed yesterday, Cherry Blade Lemonade is due to drop after the arrival of the long-awaited caffeine free Bangs as well as a few noncarbonated flavors.
The new information we have for you today is about those noncarbonated options which are in fact all a part of a Bang tea series. There is expected to be a total of three flavors to the upcoming line, one of those three being Sweet Ice Tea.
As exciting as VPX's tea series sounds, currently it's not set to hit the market until after the arrival of the three caffeine-free Bangs. You also can't forget the brand's other big supplement coming very soon, the ketogenic drink Meltdown, packing a solid 12g of goBHB ketones per can.