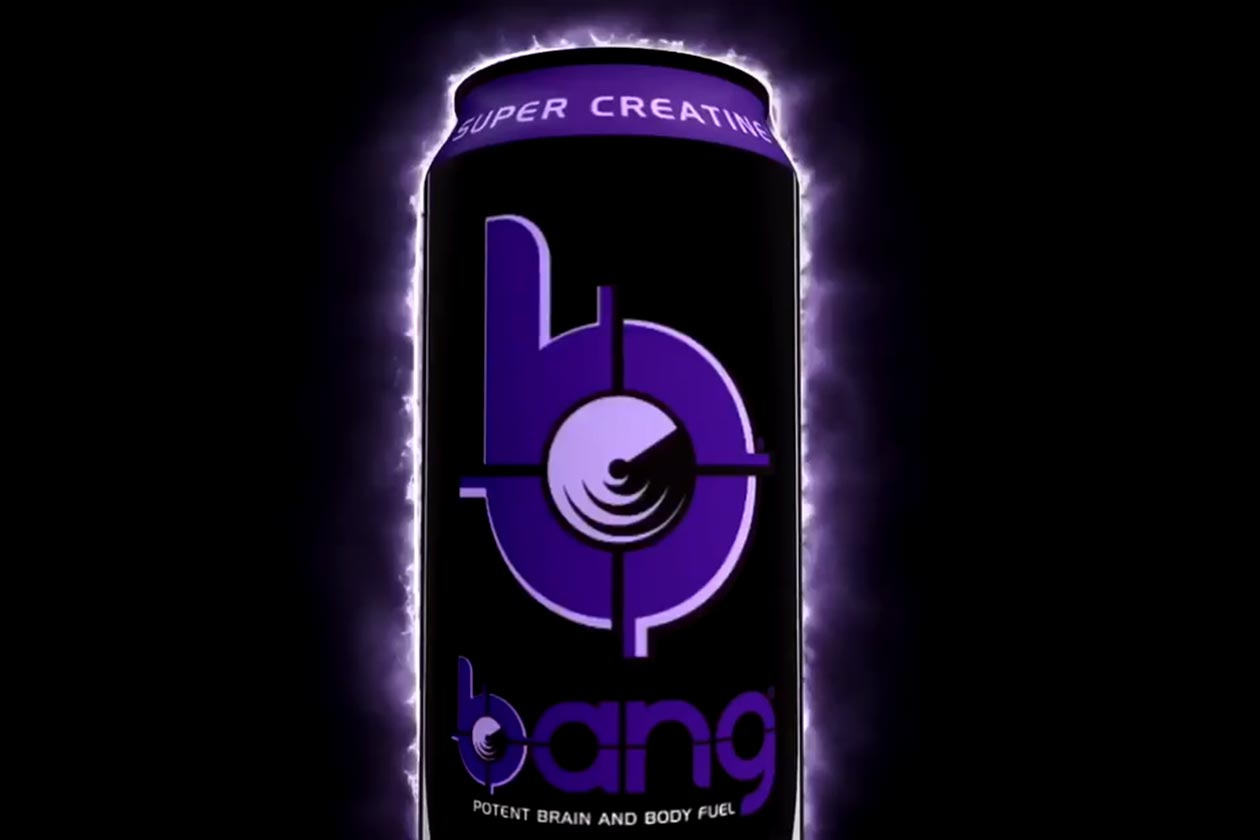 We already got quite a bit of Bang excitement last month when VPX Sports announced the coming of four new flavors for its creatine and BCAA infused energy drink. An upcoming Cherry Blade Lemonade was officially unveiled along with confirmation of three tea themed Bang flavors.
To kick off December, this week VPX has teased yet another new flavor for its popular RTD that's separate from any of the four mentioned above. VPX is only teasing the flavor at the moment, so we don't know all that much about it, including its name, with the few details we do have being from the one teaser that's been released.
The most obvious thing about what is the fifth new Bang confirmed as coming soon, is that it is purple themed much like the already available Purple Guava Pear. This one, however, has its entire can themed in purple, so a purple flavor like grape could be possible or maybe even something like blackcurrant.
We're not too sure on when VPX Sports plans on unveiling its second purple Bang flavor, but at the speed it's pumping out Bang related releases, it could be sooner rather than later.