Giant Sports' zero sugar Keto Coffee infused with 6g of MCTs
Jan 31st, 2018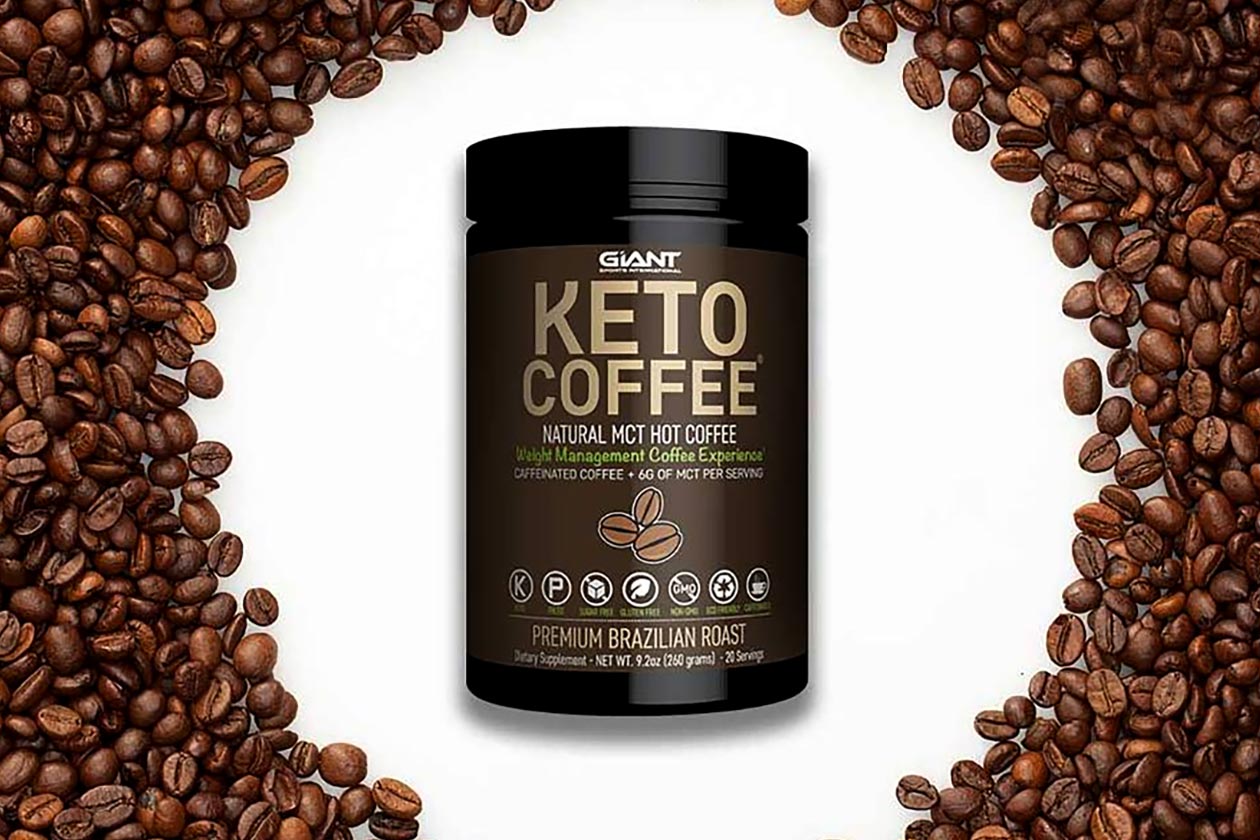 The latest addition to Giant Sports' Giant Health Series has been both revealed and released today. The new supplement has turned out to be exactly what we suspected from the keto focused brand with a MCT infused ketogenic coffee formula.
The all-new Giant Keto Coffee is a premium Brazilian roast instant coffee designed for those that live the ketogenic lifestyle or are looking for something in that area. The coffee beans in the product come from fair trade, conflict-free zones with the brand describing its flavor as "remarkably delicious".
Packed into each tub of Keto Coffee is a total of 20 servings, each providing 180mg of natural caffeine and 6g of MCTs for energy, focus, and a metabolic boost. The formula is also completely sugar-free and is naturally sweetened with monk fruit.
Giant Sports has made its latest ketogenic supplement available today through both its own online store and Amazon. Both places have the product listed for the same price of $29.99 per tub, although Amazon does, of course, have the wider variety of shipping options.