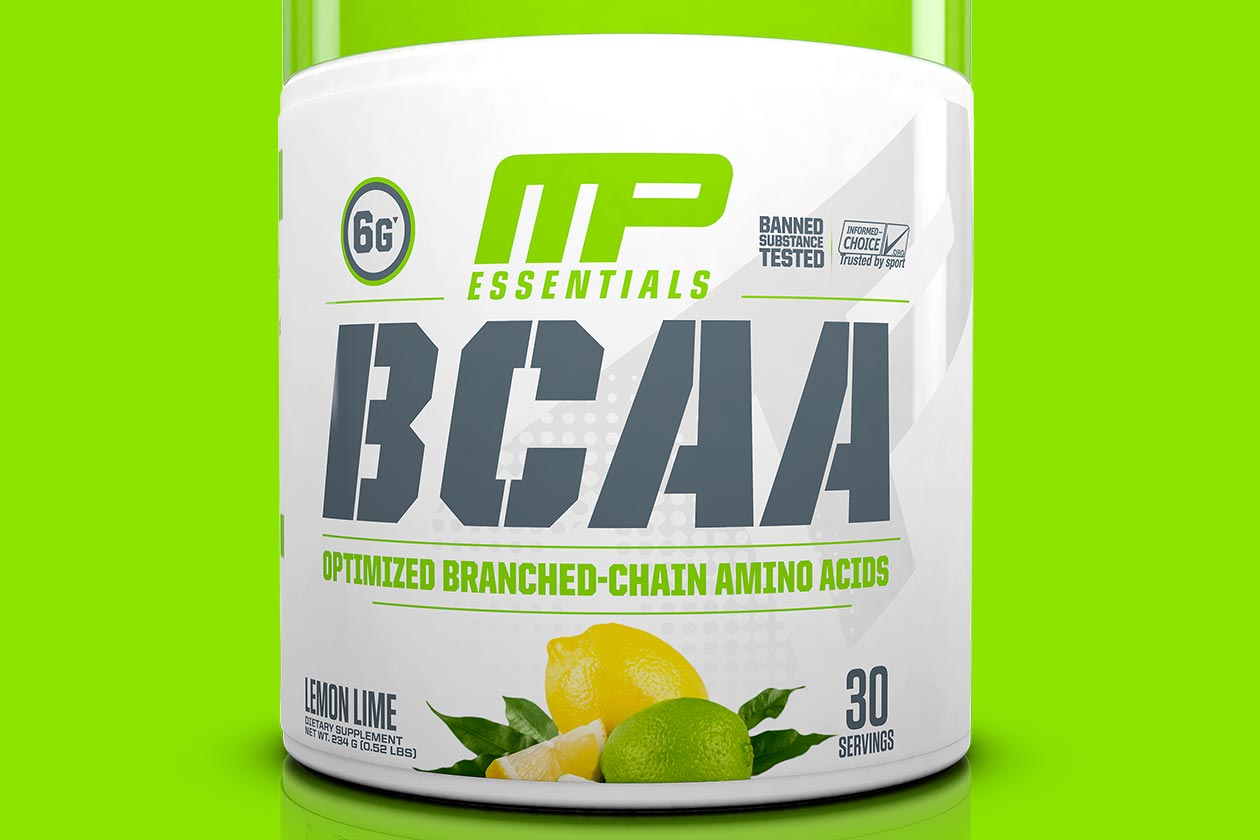 Last month MusclePharm launched its first Essentials Series supplement, the much simpler creatine formula obviously named MusclePharm Creatine. One of the major highlights of that product is its price point, as the brand has made it extremely competitive at only $20 for 200 servings.
MusclePharm has now released its second Essentials Series supplement, a BCAA only formula featuring 6g of the recovery ingredient per serving. Just like the brand's still relatively new Creatine, its BCAA is also very competitive when it comes to price.
The latest MusclePharm product has been made available this month through its own online store at just $14.99 for a 30 serving tub and $24.99 for 60 servings. For the 30 serving fans have four flavors to choose from with Fruit Punch, Lemon Lime, Blue Raspberry, and Watermelon, and only Fruit Punch for the 60 serving.
The supplement retailer Muscle & Strength is also now stocking MusclePharm's new BCAA and is currently running a promotion. While it's single 30 serving tub price isn't as good as the brand's at $18.99, if you buy two 30 servings, you'll only pay $25, making it the same as MusclePharm's 60 serving but with more flavor options.